Remember our Antipodean Dub fanatic friend Tony Anstee and his VW powered boat? Well, he's now gone back to the drawing board and used the boat Beetle chassis and running gear to build a totally nuts air-cooled B1 Passat – complete with built-in barbie…
Precise details of the aptly named 'Passair' are a little sketchy but basically Tony's lifted an early chrome bumpered Passat body and plonked it onto the Bug chassis, ensuring that ride height was perilously low in the process of course.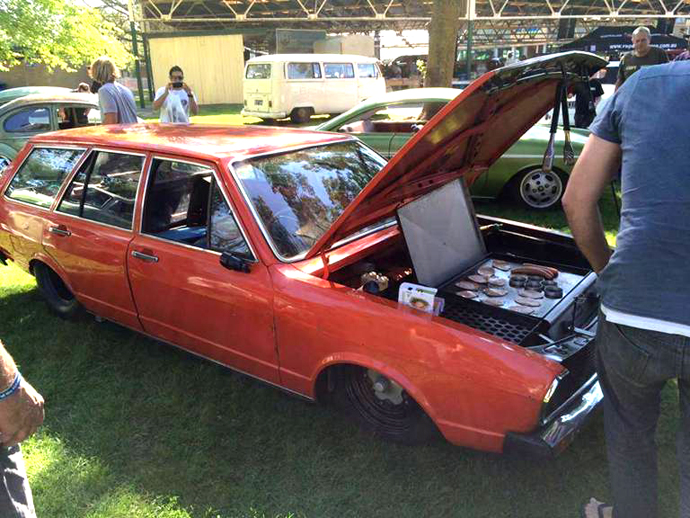 We have to admit the full width grille looks rather menacing – as do the motorsport derived bonnet catches poking out of the front. The massive wheel inset is also pretty radical.
You can see from the interior shot below how much narrower the Beetle floorpan is – and Tony's had to carry out some pretty nifty fabrication work to make it all fit. You can also get a tantalising glimpse of the pews which also look equally custom made and hard as nails. The wood rim Grant steering wheel looks well at home here too, complimenting the whole creation nicely; looks like the dashboard has seen a few too many sunny days though!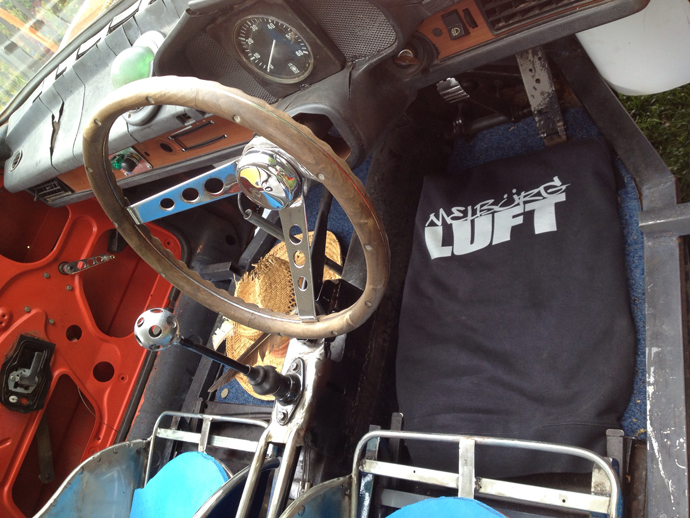 Obviously with the engine in the back there's scope to do something a bit different under the bonnet and as the pictures confirm Tony's turned the engine bay into a purpose built BBQ. Now how mad is that!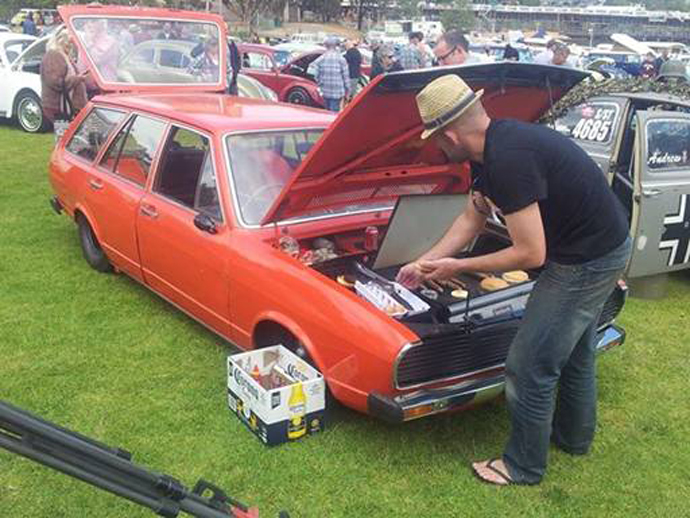 The last we heard from Tony, he was heading to the Kustom Nationals at Phillip Island Racing Circuit in Victoria where he was hoping to put the Passair through its paces. Either that or he'll be throwing some shrimp and chook on the barbie….
Finally, we couldn't resist including a shot of Tony's latest acquisition (below). Said Tony: "The bus was bought to restore but I figured I would have some fun with it until finances improved. I am considering fitting an 8in narrowed beam and other crazy ideas." However, if we understand correctly, another Dubber convinced Tony to sell it to them before he got his angle grinder out which is probably just as well…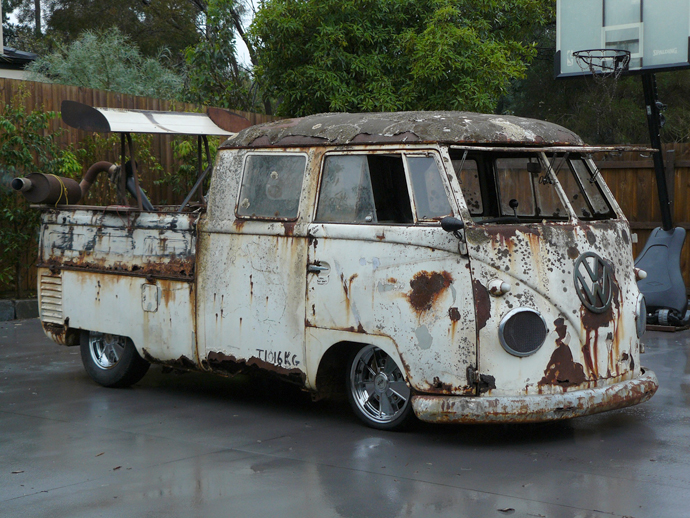 Ian
The opinions expressed here are the personal opinions of the author and do not necessarily represent the views and opinions of VW Heritage