Not totally content with LEGO's splendid camper van kit, Italian Andrea Lattanzio could resist having a fiddle himself, building his own customised 'canvas top' version. Just so happens that while he was at it he constructed a spectacular classic VW themed workshop to go with it…
Entitled 'Garage Life' Andrea has painstakingly made just about everything you would expect in a period workshop from LEGO, including an engine hoist, trolley jack, tool boxes and even a period Castrol Oil sign for the wall, not forgetting a sink and fire extinguisher.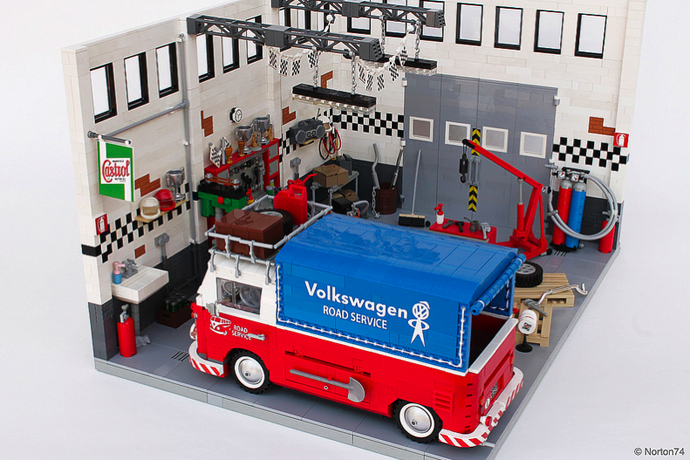 Detail to the 'exterior' of the workshop is just outstanding with a distinctive classic look to the building and several amazingly authentic looking VW Service signs.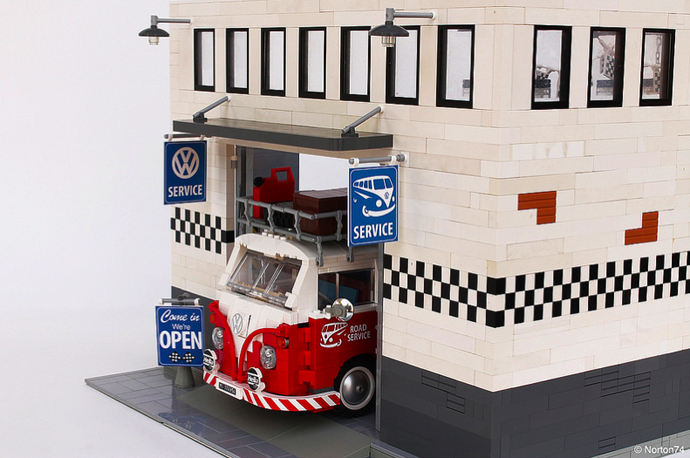 Said top LEGO custom build legend Andrea on his flickr site: "Besides my passion for LEGO I've always been involved in vintage cars and for this reason, after having spent the last few years almost exclusively building 1/13 scale trucks, last winter I devoted myself to a new project: a workshop for the vintage VW Transporter."
"The idea comes out from LEGO set 10220 which I bought in 2011 which remained MISB (Mint In Sealed Box) until a few months ago. Personally I prefer working vehicles so I transformed it into a canvas pickup."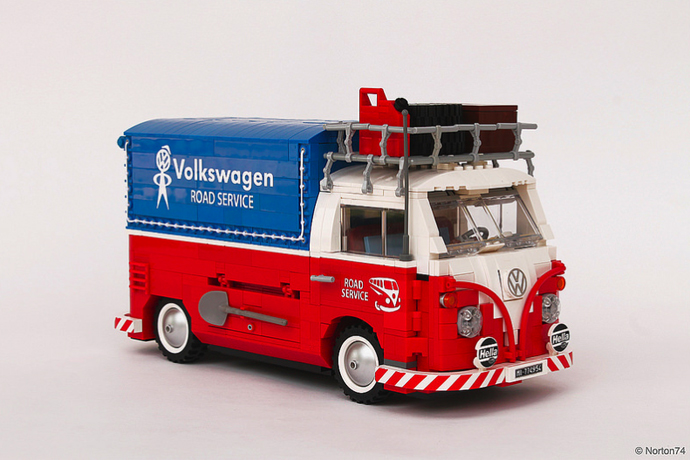 If you look closely at the custom version, it's got two side doors below the load compartment, two shovels for road emergencies, two spare wheels, a fuel tank, a wooden box and various tools on the cab-mounted roof rack. The eagle eyed among you will also pick up on the fact that Andrea's version has two Hella lights mounted on the bumper.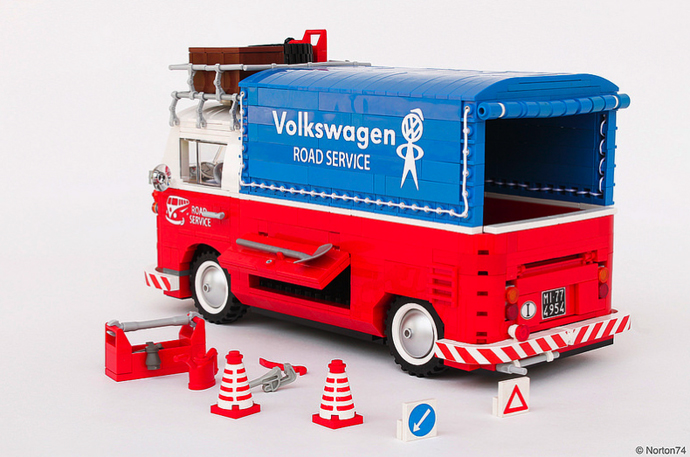 Of course, once the transformation had been made from camper to 'Road Service' vehicle had been made, Andrea needed a suitable base from which it would operate. Hence the idea of constructing an accompanying LEGO workshop.
Said Andrea: "In order to get the inside details of the workshop just right I took inspiration from a real garage where I used to spend a lot of time restoring and repairing old motorcycles and bicycles."
The plan is to make more customised VW models from LEGO to share the workshop space so look out for some of Andrea's new creations coming sometime soon…
Ian
The opinions expressed here are the personal opinions of the author and do not necessarily represent the views and opinions of VW Heritage