Fancy a more svelte looking take on the Mk2 Golf with the same rugged running gear and range of engines that's almost as practical and supported by the same excellent parts supply? Why not check out the previously overlooked and increasingly eye-catching Mk2 Scirocco? We explain how to select the best in our VW Scirocco Mk2 Buyers Guide.
While its in-house styling isn't as scalpel sharp as the original Giugiaro designed masterpiece, the Mk2 'Rocco is still pleasing on the eye and far more refined than its predecessor. It broke cover here 1982 and used the same chassis from the outgoing model but with a larger body, giving more room inside and increased luggage space. Being generally more rounded, it also had a better drag coefficient of 0.38, making it 10% more slippery than the Mk1 with the high rear spoiler becoming an integral part of its overall look.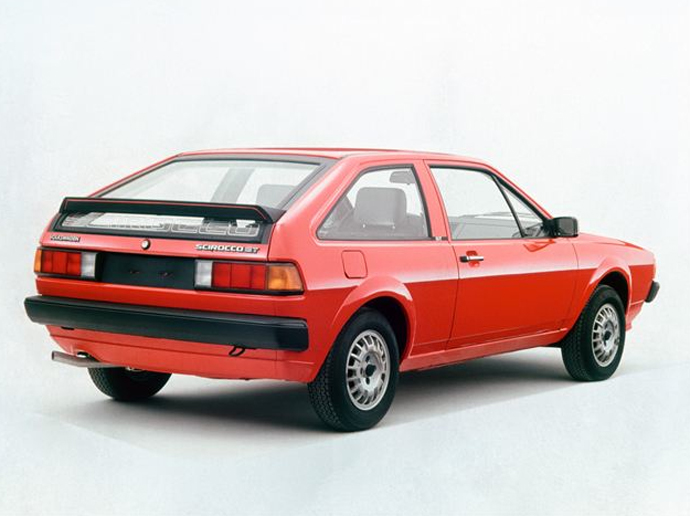 In the UK, three models were offered – the CL, GL and GTi. The CL had a 1457cc carb'd engine with cloth interior, the GL featured a 1588cc 70bhp unit with a 4+E and sported alloys and four-lamp grille and the GTi came with a 1588cc 110bhp injected engine and is instantly recognisible by its 13in nine-spoke alloys, sports seats and additional fog lamps under the bumper.
In 1983, engines were revised to include a 1595cc 75bhp (CL), 1781cc 90bhp (GL) and 112bhp fuel injected 1781cc powerplant in the GTi. The Storm name was revived in 1984 with a GTi engine, leather interior and Zender bodykit. Six hundred were made.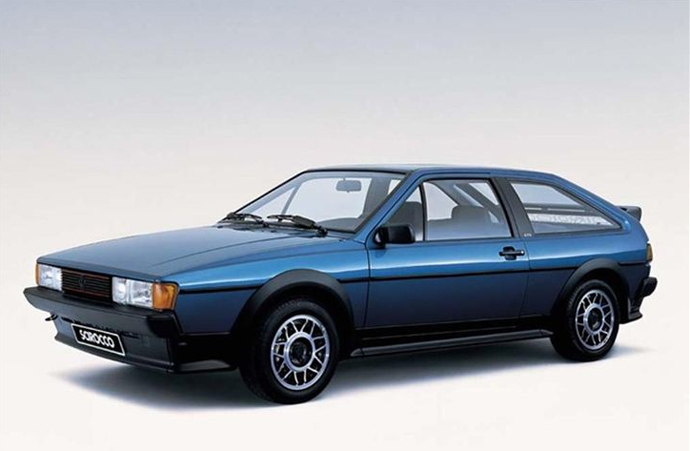 In 1985 the CL became the GT and the GL the GTL and the GTi was rebadged GTX and fitted with the Storm bodykit in matt black, rather than being colour coded which became standard fit in 1986. Also that year, the GT got 14in steel wheels and the GTX 14in P-Slot alloys. The 139bhp 16v GTX also appeared in 1986, although just 10 were officially imported to the UK.
In 1989 the Scala replaced the GTX and the GT became the GT2 which had the 90bhp 1781cc engine and full bodykit. The Scala was discontinued in 1991 and the GT2 finally ceased production in mid-1992.
What to look for:
Engines
Powerplants are tried and tested but watch for a puff of blue smoke on the overrun which points to worn valve stem oil seals. Cars up to mid-1984 had solid lifter tappets which can clatter with age in which case they will either need adjusting or replacing.
If a 'Rocco stalls or struggles to run smoothly, don't rule out the possibility of a rusty fuel filler neck; sadly it corrodes just like the Mk1 and can contaminate the fuel system. If that's okay, make the troublesome Pierburg 2E2 carb on non injection models your prime suspect. Some owners switch to a Weber, but a better bet is to rebuild the original – kits are £40.80.
Incidentally, the cambelt should be replaced at least every 60,000 miles, so quiz the owner as to when it was last done.
Don't forget to inspect the cooling system; beware of any with leaky radiators or cars that show signs of overheating on a test drive. A tell tale sign of head gasket issues is a creamy, mayo like substance when you lift the oil filler cap.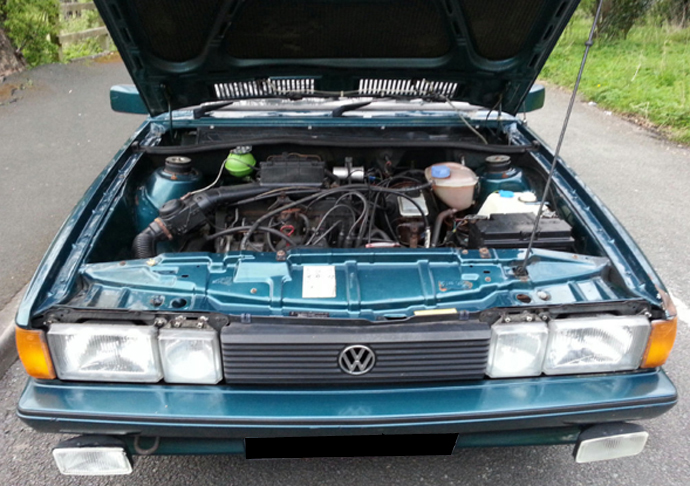 Gearboxes are good, but watch for sloppy changes and rubbish synchro' when changing into second. The former, like the Mk1 Golf, can easily be rectified by a cheap linkage bush kit. Clutch cables can push a hole in the bulkhead where it passes through, though a repair kit is available so it's not the end of the world.
Suspension
Any knocks or bangs over lowered kerbs or rough road surfaces hints to worn top mounts. They're a relatively easy fix, but use it as a further negotiating tool when talking turkey over price. Ditto worn or leaky dampers, broken springs or worn front wishbone bushes. Here, go for a wishbone kit which avoids having to get your hands on a press. There's all manner of polyurethane bush kits available to make the original slightly soft ride a bit firmer.
The rack itself is robust, but if you notice lots of play it may need replacing.
Brakes
There's vented discs on the front of injected models, while lower spec cars had to make do with solid items until the very last Scala and GT2 models. Generally, don't expect many problems with the stoppers – although the calipers have been known to stick and rear drums need regular inspection. Also, it's worth getting underneath if you can to have a gander at the flexible hoses and solid pipes for signs of fluid leaks and corrosion.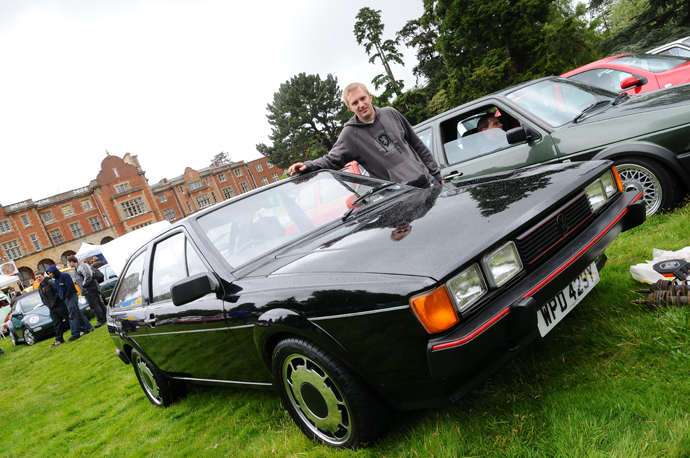 Bodywork
Rust shouldn't be the issue that it was on the Mk1, but it's worth making a thorough inspection of the usual rust traps which include the rear arches, sills, the area where the outer sill meets the floor, the bottom of the doors and the inside bottom lip of the rear hatch. Be particularly vigilant when it comes to cars with plastic arch covers and bodykits as these can hide all manner of nasties. It's also important to check the rear beam mounting points, as serious rust here can be terminal.
Interior
Some of the interior colourschemes on these cars were pretty dubious and trying to find exact replacements for worn trim can prove tricky, so look for wear on seat bolsters, fading and cracked dashboards. Joining the excellent Scirocco Register could prove worthwhile when it comes to tracking down otherwise impossible to find secondhand trim. Look too for signs of wet footwells which points to water ingress due to damaged plastic membranes behind the door cards.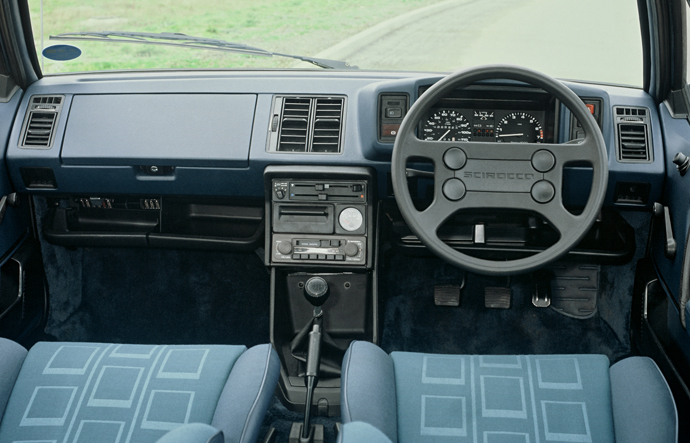 What to pay
In truth, you are buying on condition and originality – so place this above engine capacity and trim specs. There's actually quite a bit of interest in the really early pre-bodykit cars, so if you find one of these in nice condition it could be worth snapping up. For whatever reason, there's generally less buzz surrounding Sciroccos on the Dub scene compared to Golfs, which means prices are wonderfully affordable. In fact, we spotted a rather nice, incredibly original looking '89 GT in Tornado Red with 113,000 miles on the AutoTrader website for just £1,390 at trader in Sheffield. Similarly tempting was a 1990 (H-plate) 1.8 in metallic green with just 90,000 miles and a full history file selling for just £995. Both are well worth a punt, we'd say for what's likely to become a quickly appreciating classic VW.
As a footnote, I owned an '84 Mk2 Scirocco which had done 200,000 miles when I bought it for just £200 back in the late Nineties. It was champagne metallic with a slightly iffy and horribly faded reddy-pink velour interior. I drove it for a year and loved it; particularly because it was just so comfortable and good at cruising. It also did 40mpg! Sadly the original Pierburg carb gave up the ghost, it needed new wheel bearings and brakes for an MoT and its generally scruffy condition didn't really justify the cost of the work required. I drove it to a breaker's yard and got £20 for it. It was a good car and much loved. So much so, I remember locking it before handing over the keys and V5…
Ian
The opinions expressed here are the personal opinions of the author and do not necessarily represent the views and opinions of VW Heritage