Ever fancied the idea of taking part in a track series but were worried about the crippling costs? If so, check out the affordable and fast growing phenomenon that is the Beetle Fun Cup where wannabe track demons not only get to drive something that looks uncannily like a classic Bug, but have the reassurance that it's powered by something equally familiar in the form of a Mk2 Golf engine…
So what's it all about? Well, despite using an instantly recognisible GRP silhouette of the iconic Beetle, the cars themselves are built in Belgium around a custom chassis with either VW Golf Mk2 or VAG TDi engines. A central seating position provides a close to perfect 50:50 weight distribution for spectacularly good handling and grip, and with controls on power output, brakes, suspension and steering setup the racing is fun, fast and furious…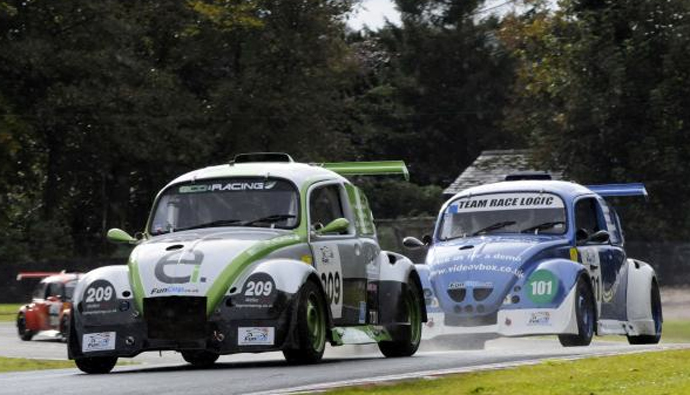 The Beetle Fun Cup series itself was originally conceived in mainland Europe in 1997 and came to the UK in 2002. The races last up to eight hours and take place at prime UK circuits, including famous names like Brands Hatch, Oulton Park, Anglesey, Donington Park, Silverstone, Snetterton and Rockingham with an excursion across the water to the Spa 25-Hour event. With team sizes ranging from 2-6 drivers, the series provides competitors with a vast amount of driving time, making it excellent value compared to other sprint series. What's more, because the events are televised, there's ample opportunity to gain a bit of sponsorship to ease the financial burden.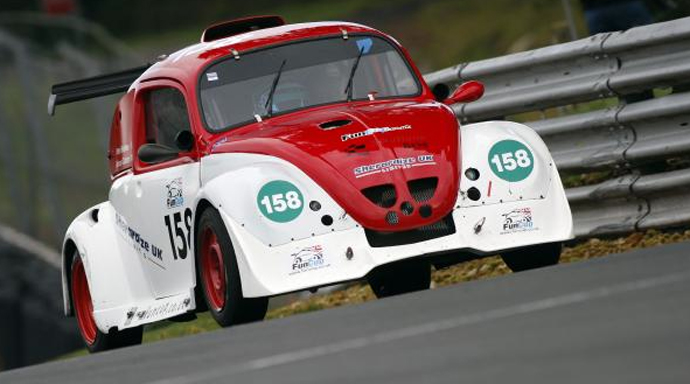 Said Championship Director, Paul Rose: "There's a really mixed bag of entrants, from complete novices to weekend track demons to professional drivers, so the events offer the opportunity to progress very quickly. And because the average length of races is six hours, there's lots of track time and drivers soon become streetwise. In fact, I'd say one season of the Beetle Fun Cup is equivalent to 10 years of racing in other sprint series. There's no really cheap form of motorsport, but with teams of up to six drivers this is about as affordable as it gets."
The added beauty is that the cars run with a choice of either the 1.8-litre 8v Mk2 Golf engine with a fast road cam to produce 130bhp or a VAG sourced 170bhp TDi lump. "The old Golf engine is virtually unburstable and actually very quick with the new sequential 'box available. There's still a few TDi cars out there – they're faster in a straight line, but heavier so don't corner or brake as well as the petrol motors. All the engines and gearboxes are 'sealed' so no one has a performance advantage, it's all down to driver skill."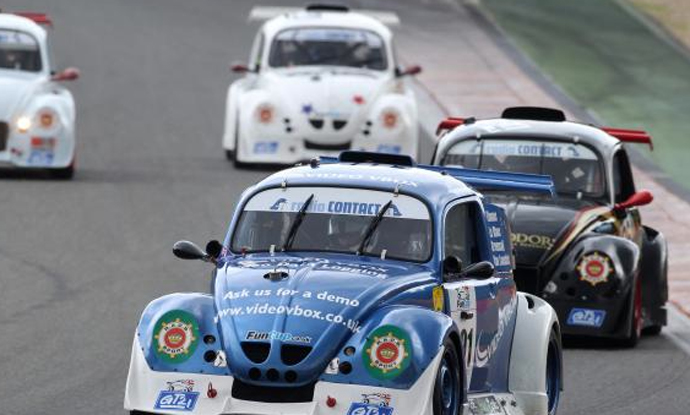 As for cost, new cars cost around £36,000 although secondhand examples start at a more realistic £12,000. Other running costs are remarkably low. You can also hire cars for the season, or simply borrow one for a one-off drive at a particular event.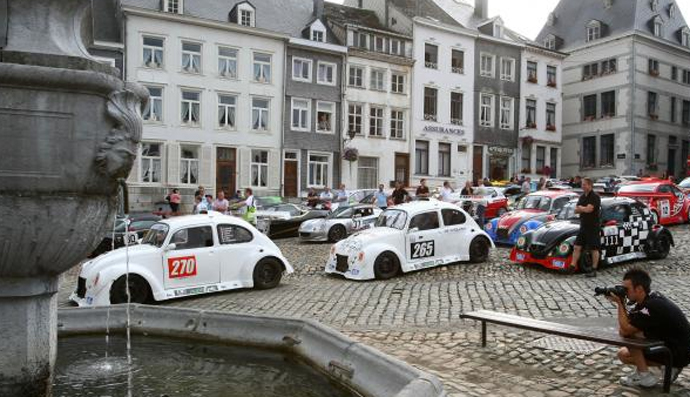 The first race of the season kicks off at Oulton Park on April 12, so if you want to get involved you'll need to move fast. You can find all the details you need on the Beetle Fun Cup website.
If you've had a taste of Beetle Fun Cup action, we'd love to know first hand what it's like…
Ian