You might have read in the news recently about the Plymouth barber who reckoned the name and look of his salon 'Herr Kutz' had been nicked by a violent video game maker. Well, a hairdresser in Wakefield is also making the headlines – but for a very different reason…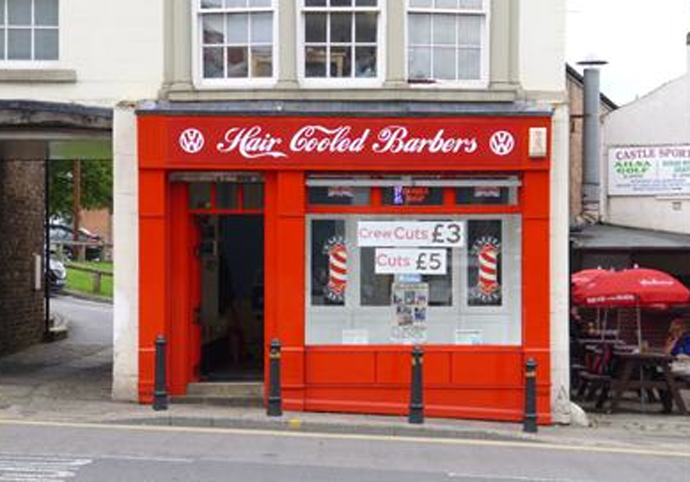 You see, Hair Cooled Barbers, run by long-time VW fan and VW Heritage customer Wayne Horne, is totally VW-themed inside, with the essential wall mirrors cleverly provided by the windscreens of bay window buses.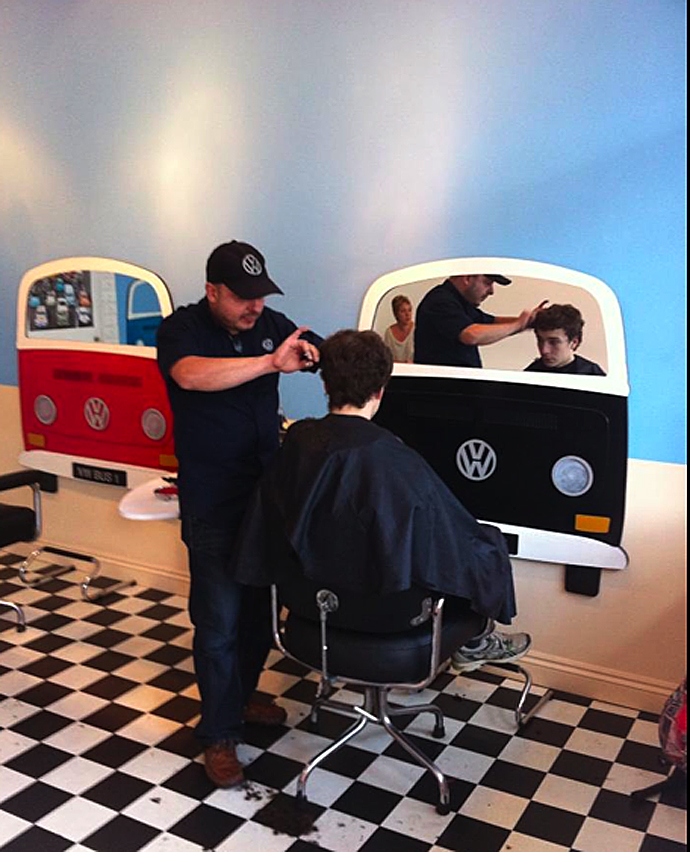 And there's more. Out back, in a specially partitioned section of the premises, Wayne is restoring a '70s Beetle which is to become a salon showpiece once finished. Said Wayne: "It's going to have a semi-Cal look with a narrowed front beam, sloping headlamps and bonnet and most of the chrome removed. It's going to become a major feature when it's finished and the dividing wall is taken down."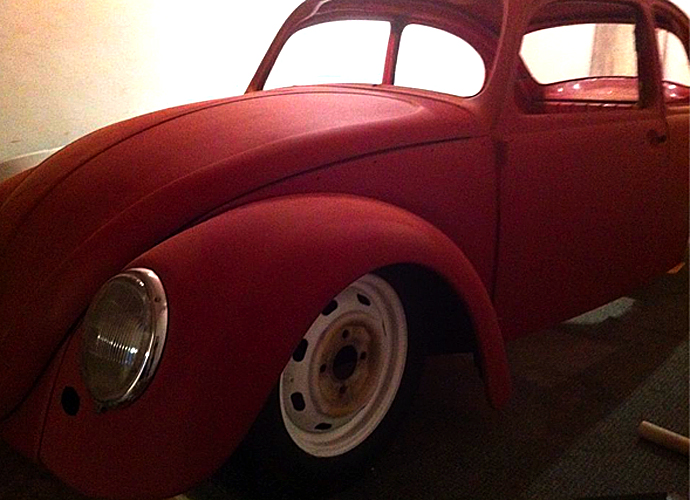 Currently Wayne has a loyal bunch of VW loving customers coming in to have their hair cut and an even bigger following online via his facebook page.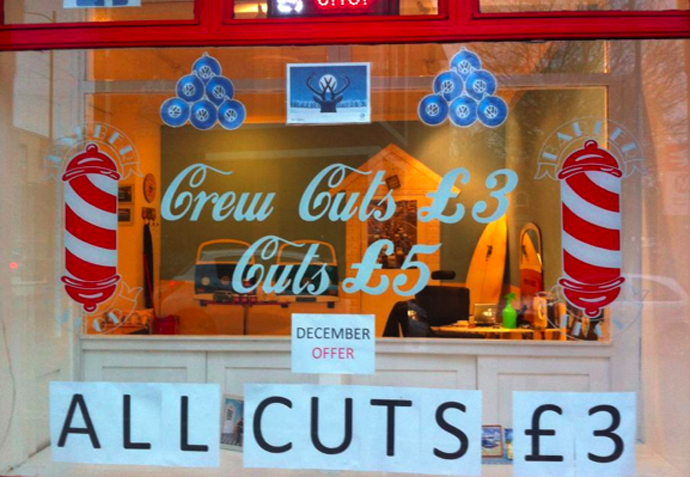 We also see from the shop window that he's offering 'Crew Cuts £3'. Sounds like a snip, but we are wondering whether that should actually read 'Crew Cab Cuts'? Or alternatively 'Razor Edge Cuts'. We expect a 'Pop-top' to be a little dearer…
Ian