Following our recent call to action, and a major campaign by event organisers, The Brighton & Hove Motor Club, we're pleased to announce that the Brighton Speed Trials has been saved!  After the council initially declined an application to run the event in 2014, its Economic Development and Culture Committee voted unanimously last night to allow the event to continue. It will be held this year on 6th September.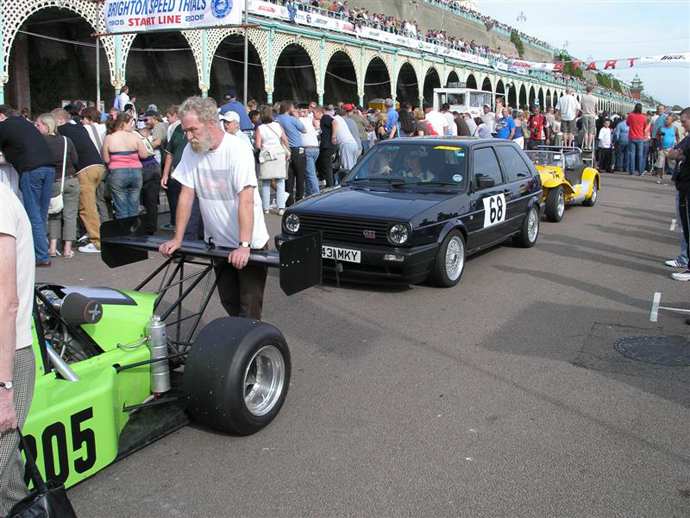 In just one month the Save the Brighton Speed Trials campaign generated over 12,400 names on a petition, over 7,000 likes on the campaign's Facebook page, hundreds of online forum discussions as well as dozens of articles in the local and national press, on TV and radio. Among the supporters were Sir Stirling Moss, local bestselling author Peter James, Tiff Needell of Fifth Gear, Nick Mason of Pink Floyd and Top Gear's The Stig.
Tony Watts of the BHMC said: "This is a major victory not just for the club but for the heritage of Brighton, its residents and businesses and the history of motorsport. We couldn't have achieved this without the overwhelming support we have received and want to thank everyone who has helped by signing the petition, spreading the word online and writing letters to the council and the local paper."
Visit the Speed Trials website for more details of the event.
Thanks to all our customers for your support!
Ian