Worktool, camper, surfbus, ultra cool weekend plaything – there's plenty of reasons why people love the T4, and as T3 prices continue to soar, more and more people are beginning to recognise the benefits of buying a van that's more affordable and more practical for every day use. So how do you go about sorting the diamonds from the duffers? Read our VW T4 Buying Guide to find out more.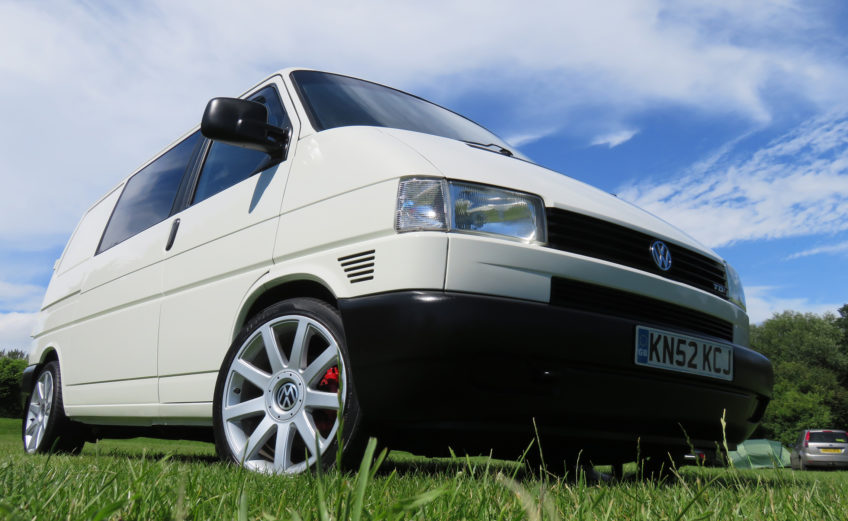 Background
The first mutterings about a T3 replacement began back in 1982, at about the same time as the water-cooled T3 replaced the air-cooled version with the first prototype rolling out a year later. Already, shock horror, VW had decided on a totally new front engine, front wheel drive configuration.
Early drawings looked more like a Renault Espace, with huge amounts of rounded glass area – although in-house stylists eventually settled for something which took its cues from the Mk2 Golf.
The final styling solution gained approval by VW's board and was put before a customer clinic where it achieved an 80% approval rating. The biggest improvement over the T3, it was confirmed, was in terms of practicality. Bizarrely though, considering its British designed cockpit won a Design Council award, those involved in the customer survey saw only a marginal improvement in driver comfort over the older vehicle. Just shows how attached people must have been to the old T3!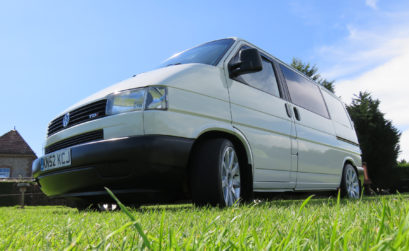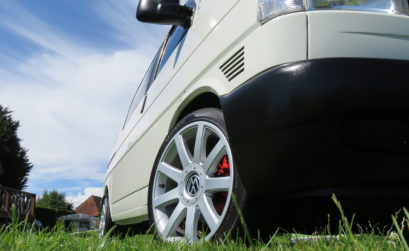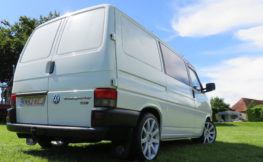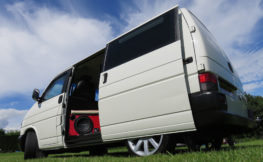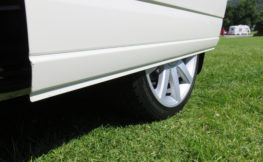 Production
The first production T4 finally broke cover in January 1990. Sure it was a big departure from the T3, but it soon established itself a reputation for being tough, reliable and user friendly workhorse the world over.
Built at VW's factory in Hannover, it was available in SWB or LWB and in different roof heights, with the range including a panel van, Eurovan, Kombi, Caravelle, single and double cab pickup and Syncro 4×4. You can obviously buy one that's been converted into a camper, Westfalia being the name which gains the most kudos in Dub circles.
A facelift in 1996 introduced a longer, re-shaped nose to accommodate the optional VR6 lump; the short nose were known as T4a, the long nose T4b. The bumpers evolved also, going from three-piece affairs to single items part way through the T4's production lifespan.
The T4 was replaced in 2003 by the T5.
Engine
Petrol engine offerings included a 1.8, 2.0, 2.5 five cylinder and the 2.8 VR6 which was also available in 170bhp 24-valve guise from 2000. The latter are lovely but thirsty, unless you get one that's had a well executed LPG conversion.
As for the diesels, there was a 1.9D, 1.9TD and the 2.4D along with range toping 2.5 five-cylinder units which initially produced 88bhp (with with blue 'i' badge), rising to 102 from 1995 (here with the 'i' in silver) and a stonking 151bhp from 1998, but only on German vans with the 'i' appearing in red.
Obviously, it's the diesels that are more abundant – and of these, the 2.5TDi is the most desirable, providing plenty of performance and up to 42mpg. It's also relatively easy to convert the 88bhp unit to 102 by fitting a top mounted intercooler and even 150bhp is within reach with tuning. On the downside, it's more complex and the engine's controlled by an ECU so it's more pricey to fix if it has a problem.
The 68bhp 1.9TD is also a good bet – granted, it's not that quick but tunable and doesn't command as high prices as the 2.5. The non-turbo diesels feel sluggish and although you would the think the 2.4 five-cylinder would be pretty swift, it's not.
All units are reliable as long as they have been looked after although the 2.4D is a bit of a reputation for head gasket issues, so watch for oil/water contamination and signs of overheating.
Because the TDi's timing belt drives the water pump as well, if the pump fails it will take out the belt at the same time. The key then when buying is to make replacing the cambelt and water pump the first job you do to avoid the prospect of bent valves and snapped camshafts if it breaks.
Gearboxes are robust but check for any that jump out of gear or have dodgy synchro which could be a problem on high-milers. Because the T4 has a hydraulic clutch, check for fluid leaks around the pedal box. While you're down there with the torch, check there's no cracks in the pedal box itself where the clutch master cylinder mounts as this is another T4 foible.
Bodywork
Thankfully, T4 rust-proofing was a lot more effective than on the T3 so serious corrosion shouldn't be a major issue and things improved further still after the 1996 facelift. However, it's worth inspecting the common rust areas which include the area at the base of the screen, the wheel arches, lower sills, the bottom of the sliding door inside and out and the area around the fuel filler. Though not too difficult to repair, taking work such as this to a professional body repairer and having the necessary panels repaired and repainted can quickly add up.
While serious structural rot is unlikely there's no harm inspecting the inner wings, chassis and floorpan. Rust can also take hold around the rear cross member, just above where the rear springs are.
Check all the door seals are watertight, especially around the bottom of the tailgate.
The sliding mechanism for the side door should be smooth and even; if the top rail is worn, the door can drop out so lift the door up and down to check for any play. It should also sit flush when closed, but there is some adjustment to get it fitting properly.

Electrics
When viewing a van for sale, spend some time making sure everything works as it should because trying to diagnose electrical niggles can be time consuming and really pretty annoying. Westy tank level sensors are prone to failure and expensive to replace while T4 instrument clusters have a voltage regulator that can play up and cause erratic temp/fuel readings, though later models seem to suffer less. Also check the wiring into driver's door which can chafe and fail, and that the central locking window regulators (if fitted) are all behaving themselves. Watch too for faulty brake light switches and duff ignition switches.

Suspension/steering
Uneven tyre wear indicates tired suspension bushes or a van that's had its geometry put out by a smash. Knocks or clunks on rough road surfaces will usually indicate worn bottom balljoints, drop links or anti-roll bar bushes. Meanwhile, noises from the rear is most likely the trailing arm bushes.
Power steering was an option initially, although later vans should have it. In which case, listen for groans or other nasty noises as you turn from lock to lock and check the fluid to ensure there's been no leaks.
Brakes
There's no real brake problems to beware of on the T4, so just do all the normal brake checks such as eyeballing the hydraulic pipes/hoses and making sure there's no judder from warped discs. If a van pulls up to one side on a test drive, it could be that one of the rear calipers has seized. Replacements aren't expensive. Neither, thankfully, are service items like brake discs and pads.
Make sure the handbrake is effective; the cable can stick in its outer sleeve if a van's been left standing for a while.

What to pay?
At the bottom end, around £3,000 will get you behind the wheel of an early 2.4D or 1.9TD panel van, while £5,000 will be the starting price for a half decent 2.5TDi. Camper conversions from the likes of Autosleeper will begin at £10,000, while really nice conversions from Reimo or Westfalia with a 2.5TDi under the bonnet could make as much as £12-£15k.
Verdict
In a nutshell, the best T4s are ones that haven't been fiddled with. So you're looking for a self-employed plumber or electrician's vehicle that's been washed on their drive at weekends and dropped in at a local VW specialist or main dealer for regular servicing, bang on when the service booklet has demanded. Avoid the ratty, rotten ones that have already been lowered and generally tinkered with.
Of course everyone will want the eager 2.5TDi, but there will be a premium to pay and because of its extra complexity, if things go wrong it will be more expensive to fix. With that in mind the 1.9TD is perhaps a better bet, and it can also be run on veg/bio fuel which could be a consideration.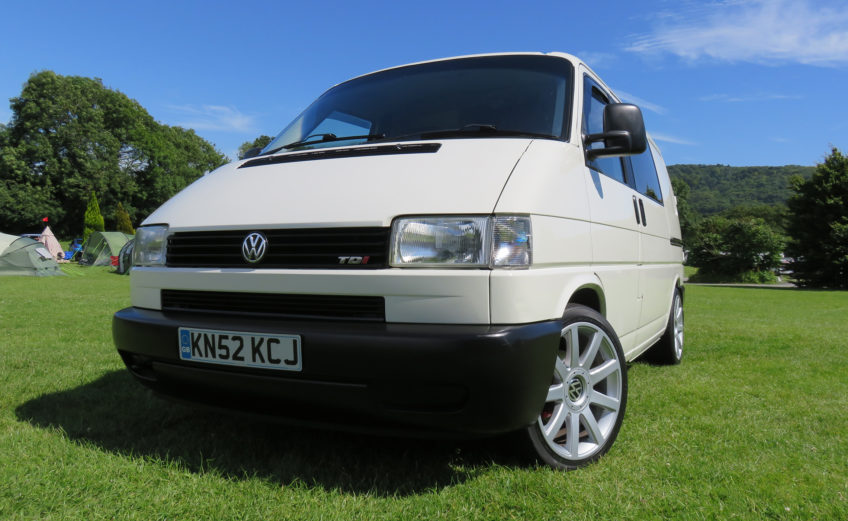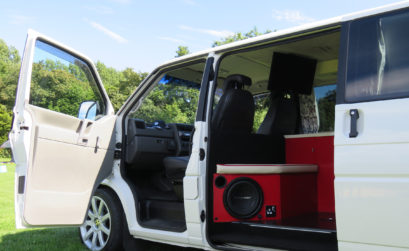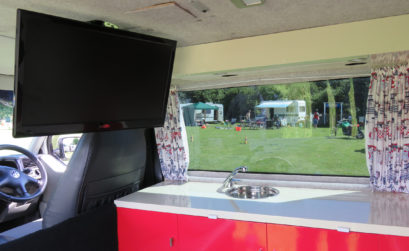 Buy wisely and enjoy the T4 experience to the full. You'll be joining a huge clan of others that have done just that and haven't looked back since. Best of all, because VW Heritage now offer a wide range of T4 parts, keeping one in fine fettle won't be expensive either.
Happy T4 hunting,
Ian
This post is also available in: Deutsch (German) Español (Spanish)