Josh has been on the team for a few years now, on and off. He's got a '69 Cal looker to his name, enjoys speaking spanish and rock climbing in his spare time (at the same time?!). We've entrusted him to tell you all about this great show.
If you are not familiar with his descriptive writing career it all started with this..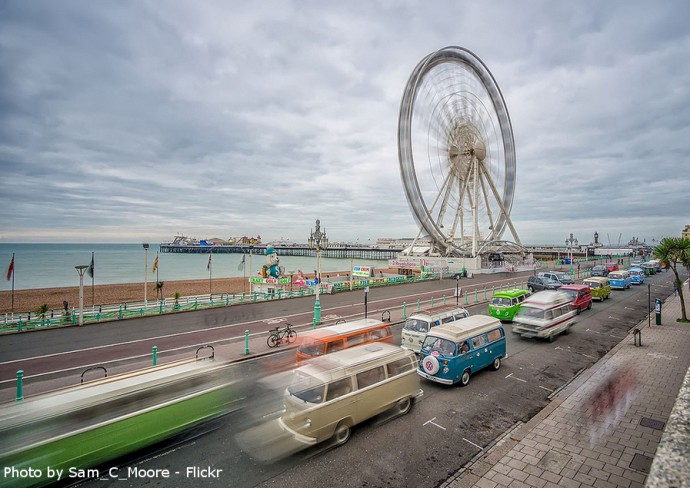 6am on a Saturday morning; behind the sea mist and above the sounds of crashing waves the echo of air-cooled engines start to fill the morning air; it's another year, and another Brighton Breeze. Approaching the sea front, the oh so familiar scent of hot oil gives a certain muskiness to the atmosphere, pair this with the narrow back streets and aged iron lamp posts I felt like I was transported back to the 1950s (all that was missing was the TB –probably for the best!)
The first sights of today's visual feast, two Splitscreens travelling in amongst the early morning flow of modern machinery. A hot 60's Beetle follows behind sporting something a little more potent than the standard 1200cc, 34hp engine it was originally blessed with. Continuing the procession a neat Type 3 Notchback and then a Bay double cab in Savannah Beige….Yes, this is Brighton Breeze in all its variety.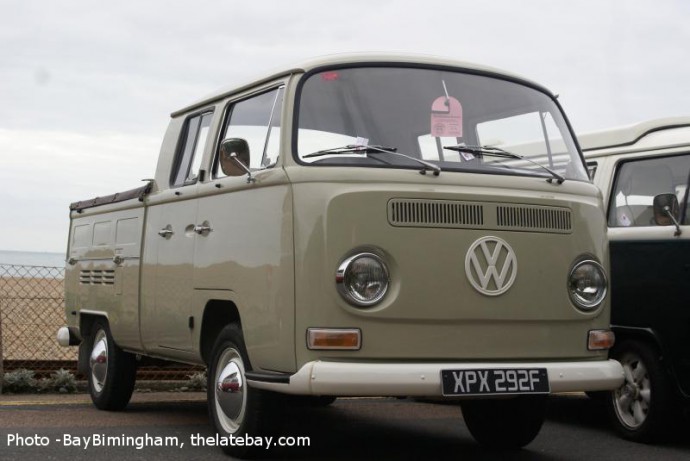 Brighton as a city is one of the most cultural and mixed cities in the UK attracting millions of visitors a year; and almost everyone that passed Madeira drive on Saturday, stopped, admired and took photos of our beloved Volkswagens. Walking around you can hear the enthusiasm expelled in a multiple of languages, which makes me feel proud to be part of a world recognised scene as well as live and work so close to such a diverse place.
As ever Madeira Drive fills up to almost bursting. Prime parking rewards keen drivers who get there early, later entrances from those who have driven down from "London" keeps a steady stream of predominantly aircooled vehicles for what seems like hours and hours.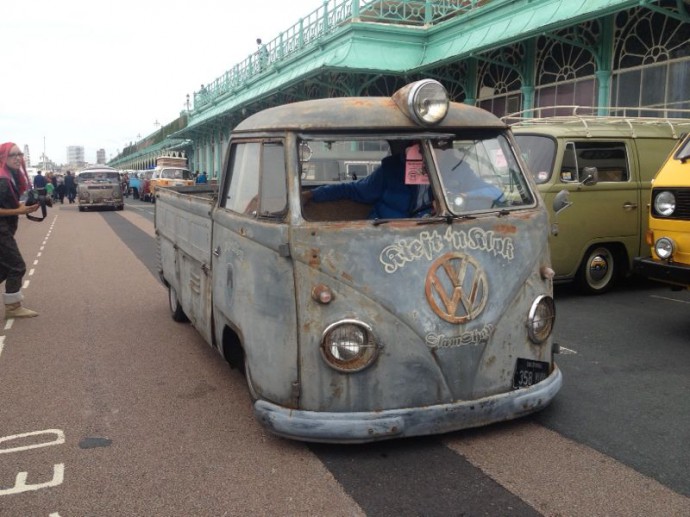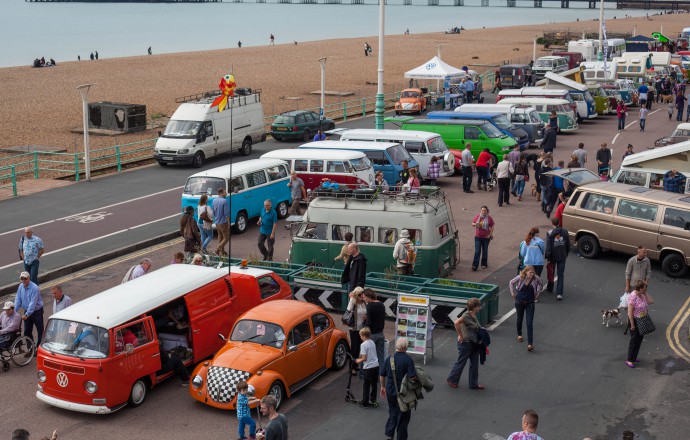 The weather this year was great, wandering around the show you can't help notice and appreciate the quality of the cars that were on display. Grabbing our attention was a mint, stock Savannah Beige Bay double cab, which later picked up an award. Patina is still big news; a supermarket branded Splitscreen running Australian plates was also a hit with us. An unknown air-cooled powered black kit car certainly stood out from the crowd – We'd love to know more about this little beauty! For those fond of more modern machines one of the sweetest T25s, riding on chromed BBS was spotted further down the front -these wheels are so popular in the Golf scene, it's a shame more Wedge owners don't run them too.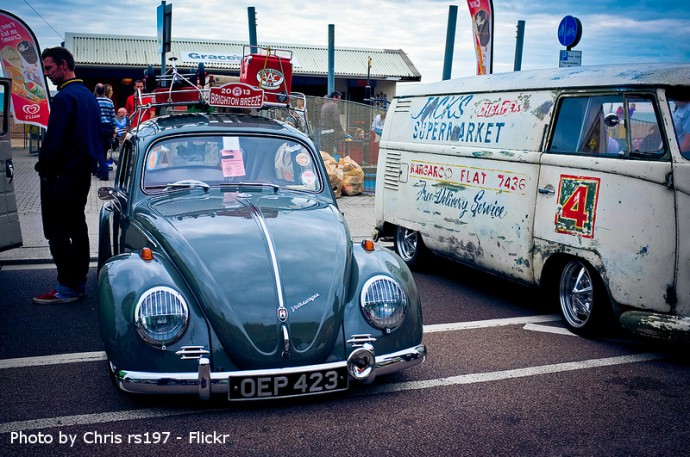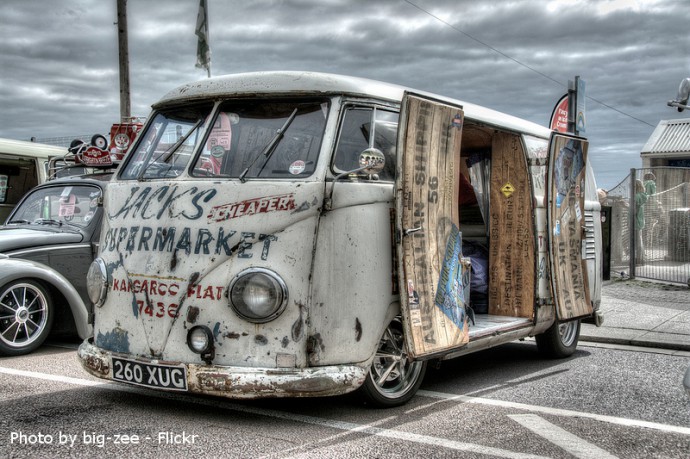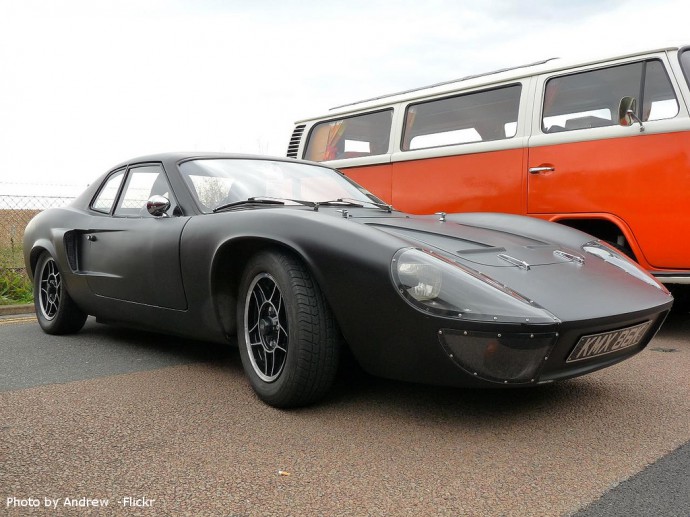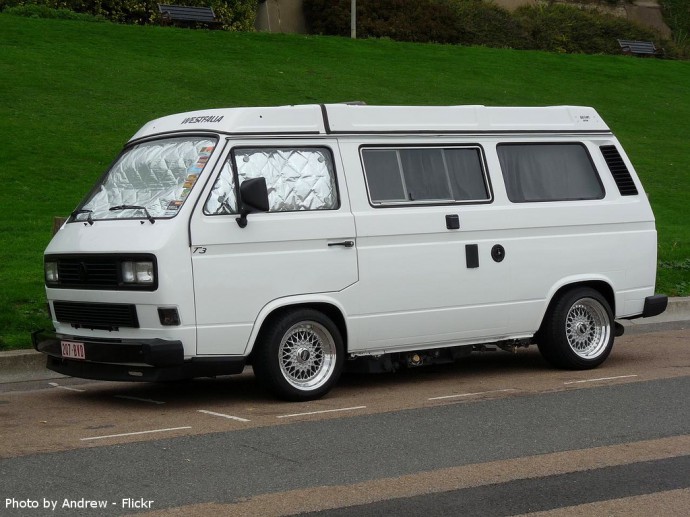 Our 1957 Split Pick up was a people magnet for sure with VW lovers surrounding it all day, the flat bed was loaded with one of our all new SSP engines creating further conversation and photo opportunities for those in the know.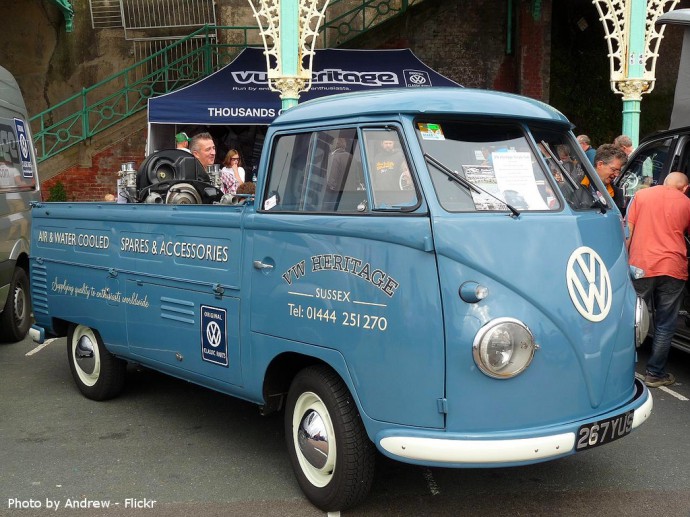 Brighton Breeze this year; or rather the season as a whole, has got to be the busiest year yet. I know this statement is repeated every year, but we can't deny the truth, the Volkswagen scene most certainly isn't showing any sign of letting off, and why should it? It has become, quite possibly, the most recognisable motor vehicle appreciation scene known to man, and we are chuffed to say the least to call it our home!
Josh