We've all dreamed of getting our mitts on a rust-free Californian import, but how tricky is it importing a car from the States yourself – and how much is it likely to cost? VW Heritage spoke to top import specialists Kingstown Shipping to find out…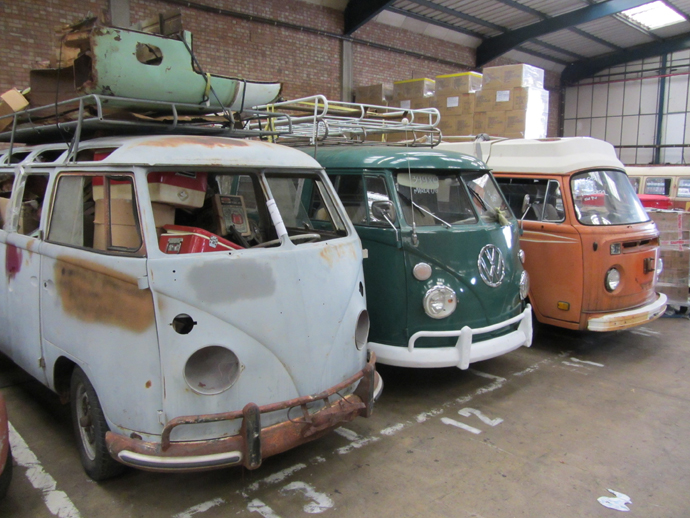 Ok, we've all been there – usually after a couple of sherbets on a Saturday evening – browsing sites like TheSamba.com for lip-smacking rust free US imports. Whether it be split buses, bays or bugs – they're all on there, waiting for someone in the UK to snap them up.
So just how tricky is it getting it from that sun drenched Stateside location to your driveway in drizzly Dundee or wet and windy Worthing? Well, according to Alan Shores from Kingstown Shipping it's all pretty straightforward and can take as little as a week to get the car that you've just spotted on your driveway!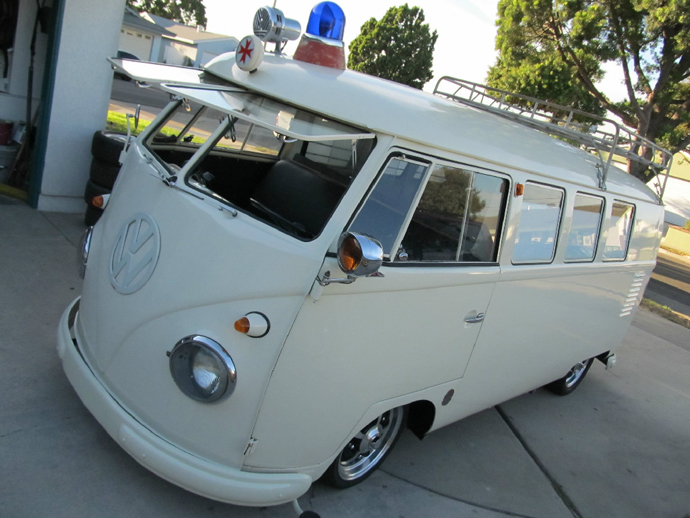 One of the biggest first hurdles is plucking up the courage to hand over your cash – or make a bank transfer in this case – to someone you don't know for a vehicle you've only ever seen on a website.
"Sure, it can be a bit daunting, sending money to someone you've never met for a vehicle that you don't know actually exists," admits Alan, "but my advise it to talk to them in person, build up a rapport and make your own judgment on whether they are genuine or not. Also, it's crucial to see a scanned copy of the Title Certificate, which is a bit like our V5. It proves the car is what it is and without it, it's virtually impossible to bring a vehicle out of the US."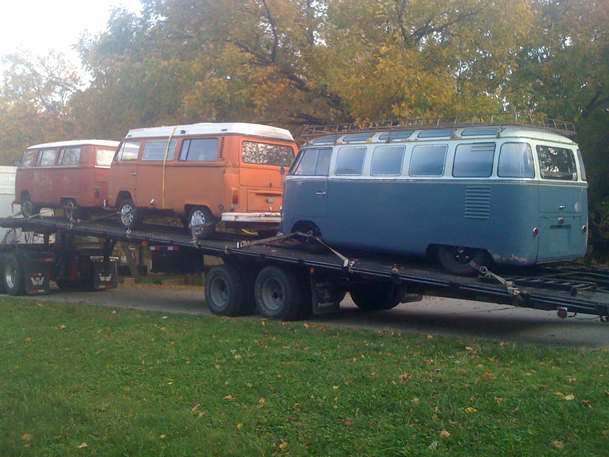 Business, says Alan, is booming with around 10-15 Dubs coming in from the States every week, finding homes with eager British VW fans sick of spending their weekends cutting out rust. But there's some interesting trends regarding what vehicles are currently the most popular. "Ten years ago it was all Karmann Ghias, we used to put five or six in a container. Now it's buses, with bays proving as popular as splitties. We still get the odd bug and KG, but they're a lot rarer."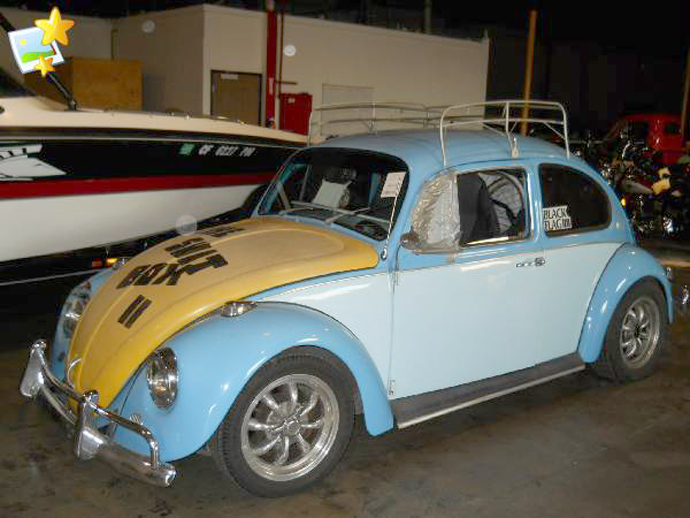 The continued interest in imports, explains Alan, could well be due to a change in regulations regarding taxes made a couple of years ago which did away with duty altogether on cars manufactured in the EU and made VAT just 5% on vehicles over 30 years old that are in original condition. "This makes a big difference over paying 20% VAT and £50 flat duty, which used to be the case – especially as you have to pay this on both the purchase price of the vehicle and the shipping costs."
However, the new levies have created a few grey areas which could potentially trip up anyone who's just snapped up a rust free classic. "The 5% rate on classics is usually a given at most customs, but we always advise doing it the right way and getting a 'Binding Tariff Ruling' which means the amount you pay can't be challenged later. It's free from HM Customs in Southend, but we offer to fill out the forms for a small fee and send it all off with the relevant information and photos to make sure you're charged the right amount. It usually takes about 3-4 weeks to get the certificate, so it's a case of applying for it as soon as you've done the deal."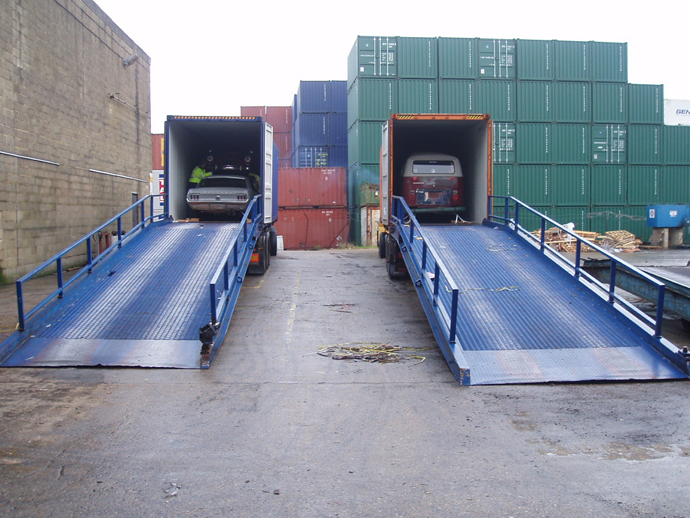 While it's possible to save a bit of money on a roll-on-roll-off service, very few take this route as it's riddled with potential pitfalls with around 90% of people opting for a container instead. Said Alan: "For starters the car has to be a runner and if it fails to start on the quayside it will be left behind. Also, the car's got to be empty, not full of parts – so it's no good if you want to bring a door or spare engine back at the same time."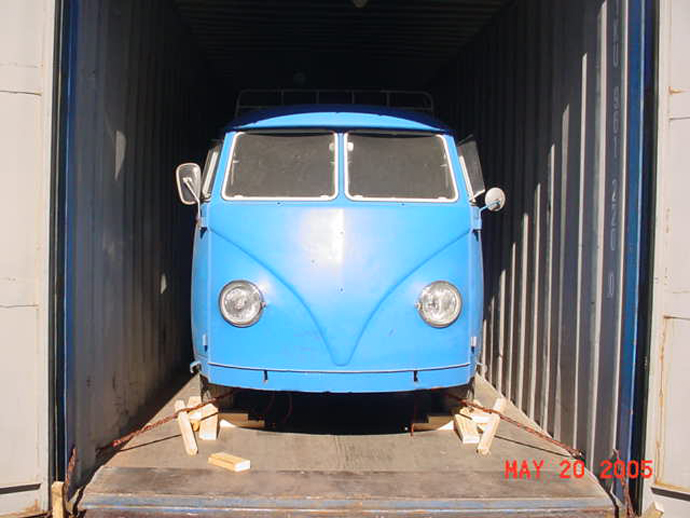 Kingstown employs the services of a US transporter company which can retrieve cars from all over the States, although the most popular regions for finding rust-free treasures are still Texas and California. Now we guess you need to be careful of cars used in damp states such as Florida being re-registered in a dry state in order to be attract buyers, so always check where it was first registered.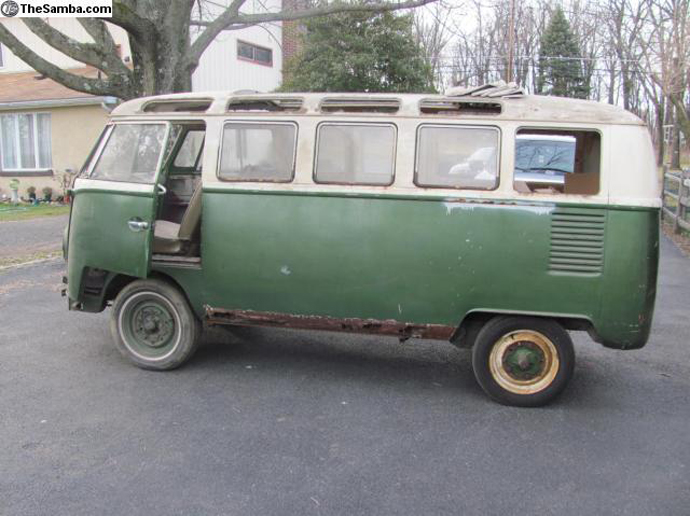 So, onto the painful bit – how much does it all cost? And is that drunken perusal on a Saturday night likely to lead to an expensive, drawn out nightmare? Certainly not, says Alan. "Roughly, from California you can reckon on paying around £1,500 to get a car back to Felixstowe, plus the relevant taxes on top, while bringing a car back from New York will be closer to £1,800." When you consider the cost of a full body restoration and the sheer numbers of old Dubs still across the pond, it sounds like money well spent.
Now, where did I see that totally original '69 Californian bay?….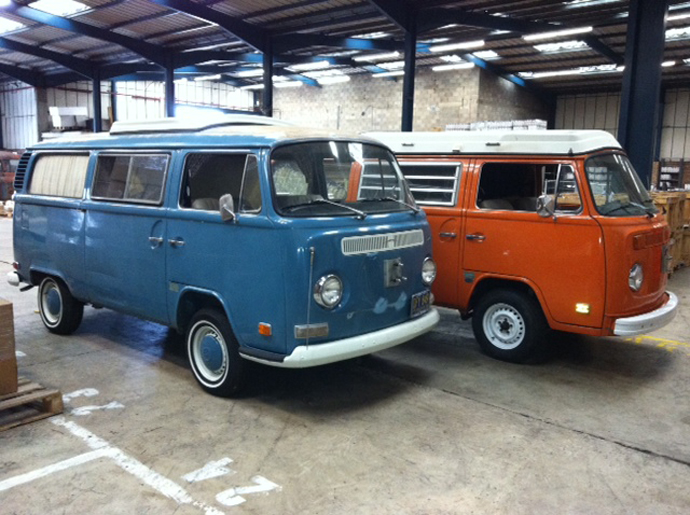 To sum up, here's VW Heritage's top tips on bringing in a car from the States:
• Talk to the owner in person to suss them out before parting with any cash.
• Always ask to see a copy of the Title Certificate. Never buy a car without the proper documentation otherwise US Customs won't grant export clearance and it will be stuck Stateside.
• You will need a 'Bill of Sale' from the seller – a document transferring rights of ownership from seller to buyer. It's required by US and UK customs. Get a copy forwarded before submitting the original.
• Go for a container not a RoRo service so you can trailer non-runners and bring back a hoard of useful spares to help your restoration.
• Apply for a Binding Tariff Ruling (on vehicles over 30 years old) so you only pay 5% VAT.
Happy hunting!
Ian