Having stripped it back to bare metal and welded in a roll cage, James Wallace cracks on with his mega Berg Cup themed Mk1 Golf project and brings us up to speed on sorting the interior, the paint and getting it an MoT. In fact, after a whole load of blood, sweat and general hard graft he's pretty much finished it!
Having done a lot of the hard work already, it was time to turn my attention to the interior. Custom seat side mounts were top of the agenda while a week was spent getting rid of all the sound deadening, wax, glue and underseal throughout the car to try and make for a top quality paint job (all of which was carried out in house by HR Engineering and myself while the car was on a rotisserie) in VW L902 white underneath, inside and out. With the shell suitably dusted in Grau Weiss we've also managed to slot a set Bimarco race seats, ETB Digi Dash and one of those extravagant looking (if slightly pointless!) CAE Shifter mechs into place.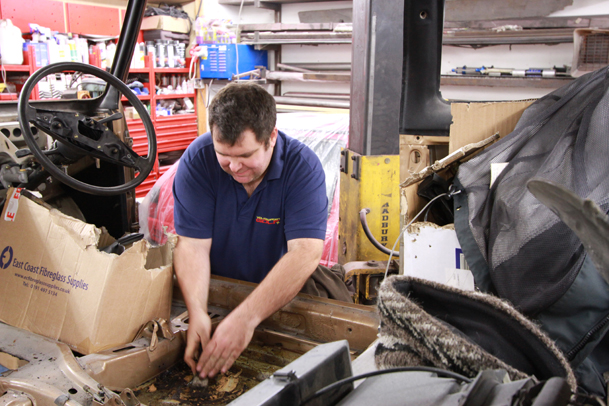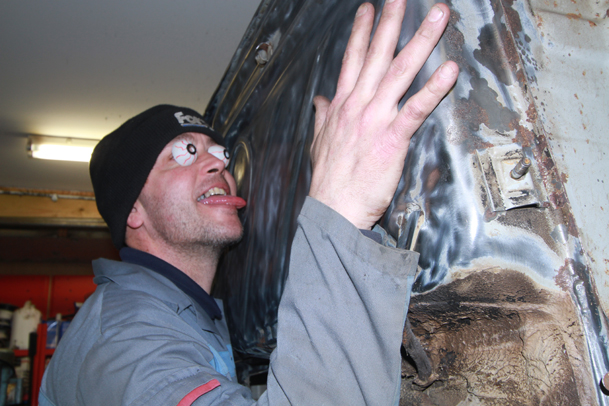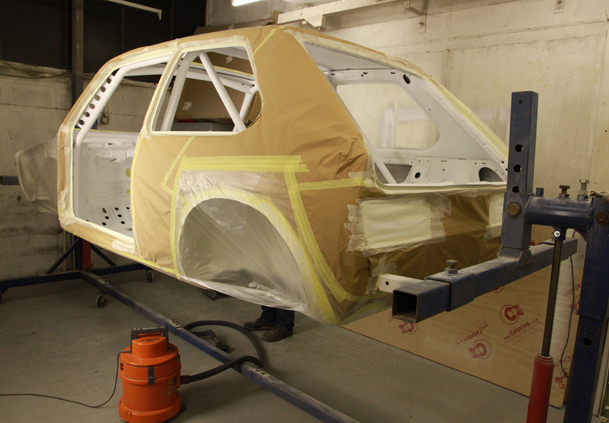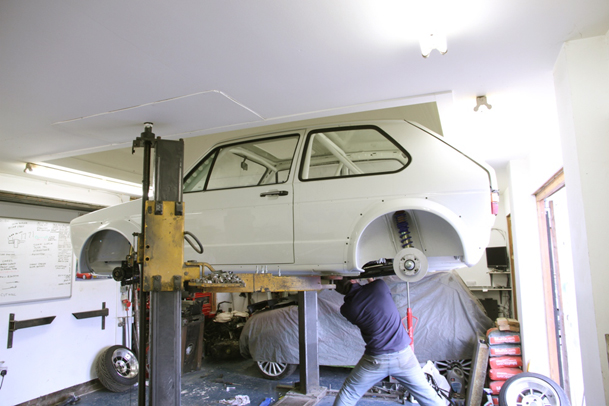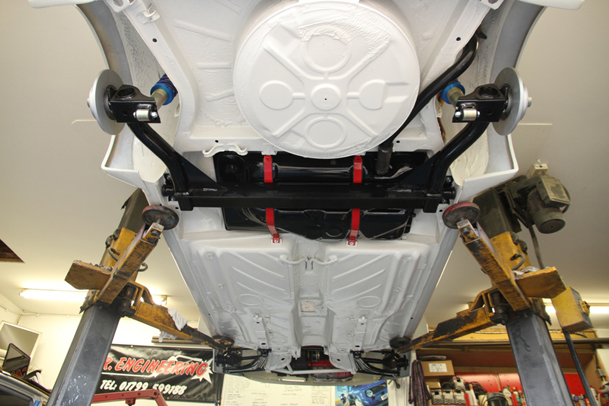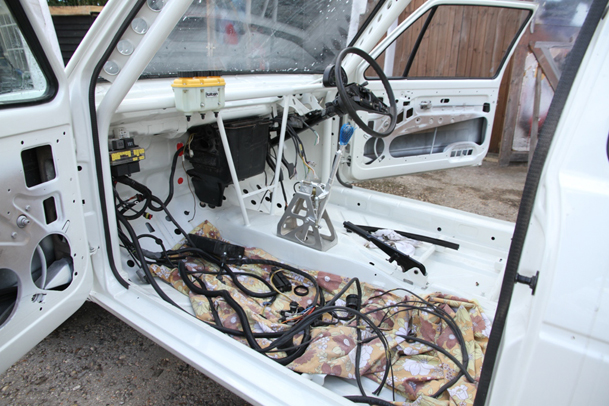 Now all that's left on the to-do list is fuel and brake lines before I can take it for an MoT.
Then it's just fitting the little bolts, badges, seals, circlips, side trims and all the stuff that I've lost over the years that VW Heritage has been able to help me out with. Thanks to Anna Richardson in particular and the rest of the team I hope it won't be long until the finished product is bouncing off the limiter at Brands or Snetterton shortly. All I've got to do is learn how to drive it properly! Here's hoping it stays sticky side down on those 9×15-inch Rota rims and 215/45 Toyo T1R tyres.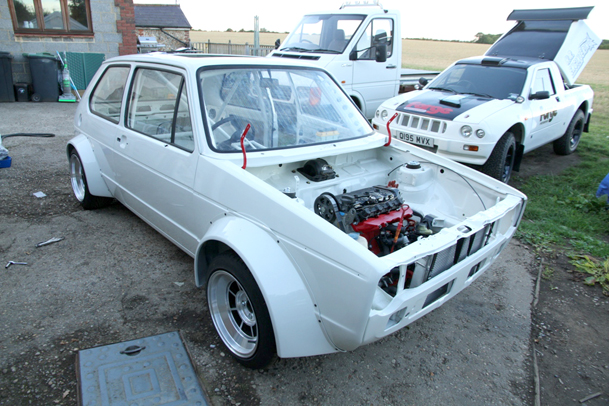 I'd really like a different engine in it already, but I'll wait and see how long it takes to blow the revvy ABF up before I start saving for the six-cylinder lump I'd really like in there. If the maths are right on the gearbox this 180-ish horsepower engine should be just as fast to 60mph as a 240 odd BHP 1.8T on the standard 02a everyone uses, plus it'll have way more traction off the line/out of the bends thanks to reduced torque steer. We'll find out soon enough I guess.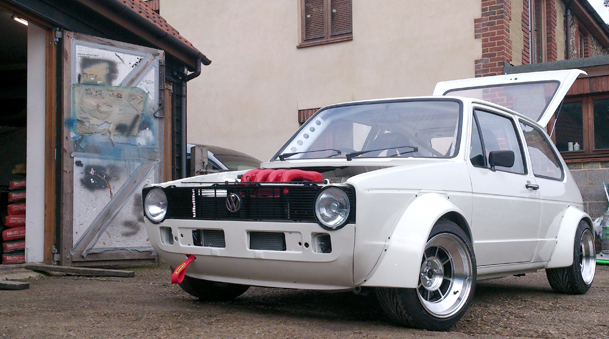 I know everyone feels the same way as me about full restorations these days, they're a challenge from start to finish, and without a thriving community of mates willing to help there's no way this one would have reached completion. To everyone who has helped me along the way I would like to thank you all and hope to share a beer with t'ya'll one day at a show. To be honest it's largely been built while hanging out over my mates gaff in Essex, taking in lots of Saturday nights on the lash, plenty of Chinese food and many episodes of Fast 'n' Loud on the Discovery Channel. Without him this car simply wouldn't have been possible, so Harvey Rice needs a massive shout out for putting up with my 'beginner mechanic' roots.
I'll get some totally finished pics up here when its proper up and running and tell you precisely what it's like hooning around in your own long-term project.
Will I ever tackle another resto like this again? Errr… probably not as it's been fraught with stress, spare time sacrifices and expense that I never really planned on giving. Does it feel good to be reaching the end and have been involved throughout the entire project and learnt one hell of a lot? Hell yeah. As I'm sat here typing this at 1.19am on a school night having just got back home from mopping and polishing the car ready for the 2013 Players show I never imagined it would be this nice in my wildest dreams. Good luck with your projects and keep the faith…. things will come good in the end if you just keep going. Your head might say no when you're dealing with a scabby, oily, pile of corrosion, but let your heart rule and just keep going.