It is with great pleasure that we announce our partnership with VW powered aerobatic display team the "Red Hawks Duo".
United by the aircooled VW engine, we first met Matthew, one half of the display team in our shop in Burgess Hill. After talking over engine components for a while, then discovering that his VW project was a little different to most, we decided it would be a nice idea to support their work, and incorporate the Red Hawks Duo displays into the UK Volkswagen scene. This is great news for the UK VW community, as you will get to see them performing their "aerial ballet" at a number of big VW events this year.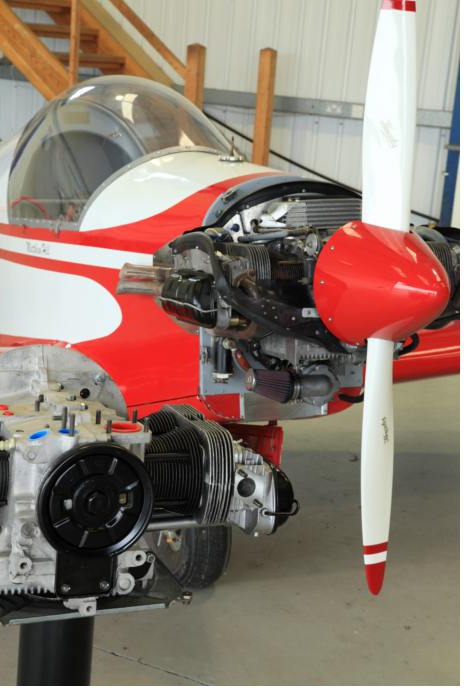 VW Engines. Yeah, that's right. The duo pilot a pair of Fournier RF-4 aircraft, manufactured in the late 1960's they are now over 40 years old. Up front they are powered by an aircooled VW engine (a design thats now over 70 years old!) and replacing the front pulley as usually found in a car or bus, there is a propeller instead.. it's that simple! Our involvement will see VW Heritage supplying top quality engine components for these planes, with an SSP all new 1600cc engine ready in the wings for Matthew's plane just as soon as the aviation authority sign the paperwork.
So where can you see these planes perform? Already confirmed for the 2013 season are the events below. With more to be added! Want the Red Hawks Duo to perform at your event? Please get in touch!
Camper and Bus Show Sunday 23rd June, including Guildford to Bournemouth Cruise
VW Action Friday August 30-Sunday September 1st at Santa Pod Raceway
Can't wait till then? Check out the Red Hawks Duo website for more great photos and video.
Andy