So with VW projects going on all the time, we thought it would be nice to put together some inspiration for you, should you be looking at trimming the interior of your classic VW in the near future..
Let me walk you through a couple of options, starting with seats. TMI offer seats in 3 main types. You can have "Basket weave" these come with a basket weave textured face to them. The face is the part you sit on and lean on. The sides and back, or the skirts of the cover will come in a smooth vinyl exactly the same colour to match. The faces and the skirts are then seperated by a small vinyl tube called "piping". In the instance of Basket weave seats, this will also be the same colour.
As an upgrade from this we offer an "up to 3 colour" option. This allows for you to specify alternate colours for the faces, skirts and piping. As you can see below, this can be very effective, and doesn't have to all be different colours. Becasuse of the variations in material costs, there is an additional cost for this style.
Their final offering is a 12″ insert. This will put a contrasting stripe down the centre of the seat faces. As the most complex design, there is a premium for this over the 3 colour and basketweave option.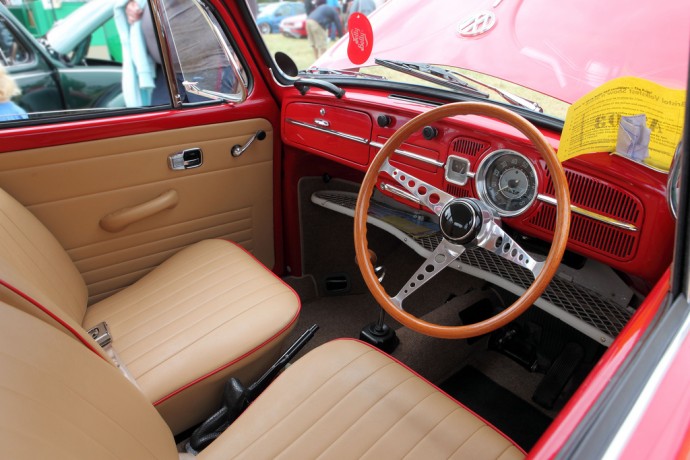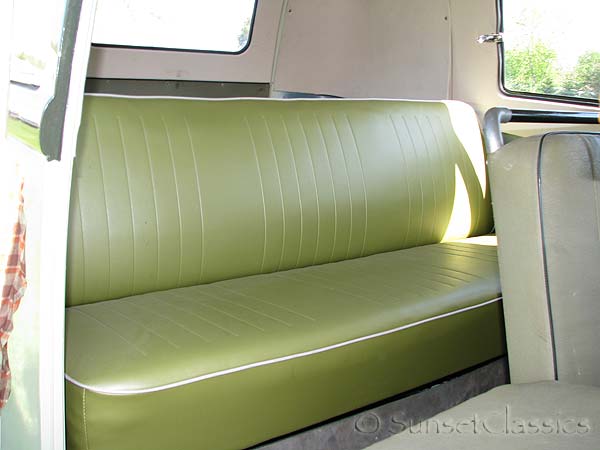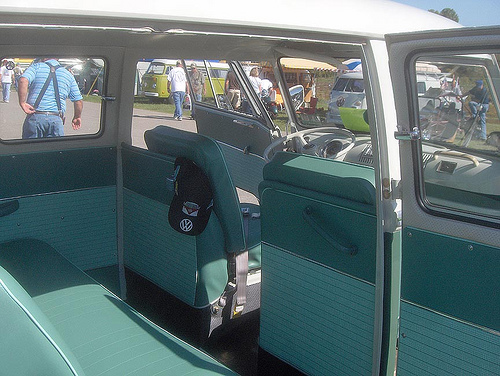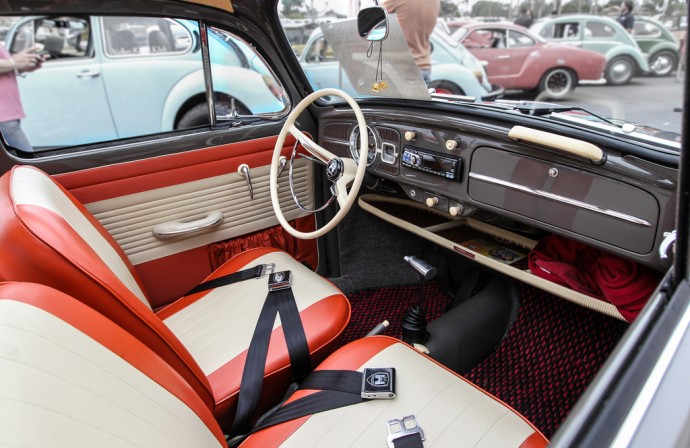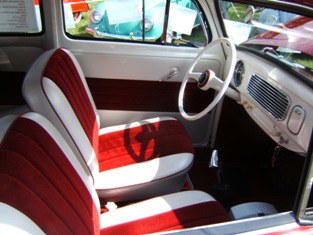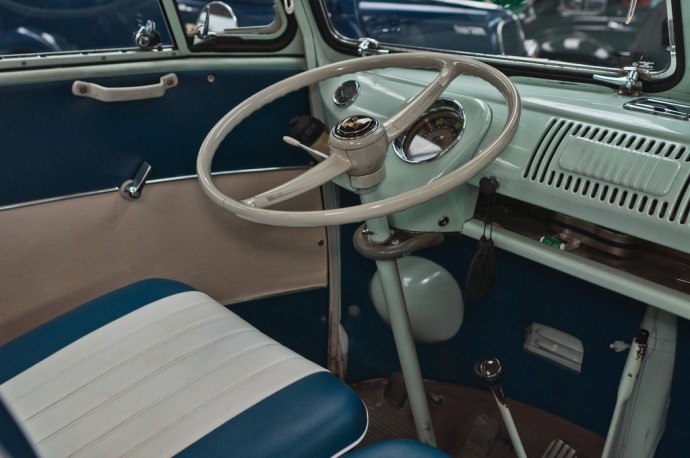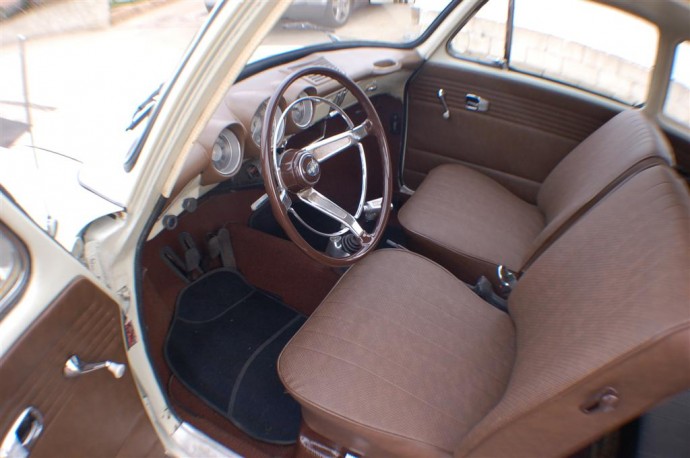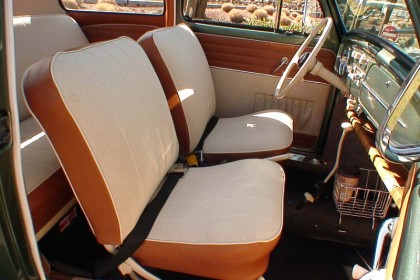 Although some of the covers pictured are from TMI not all of them are. For this reason, please request fabric samples before making your order. Although we could guess, we may guess wrong – and we want your interior to look just as you expected.. some surprises aren't good!!
TMI offer two different styles of interior panel. All one colour, and a 2 tone, designed to compliment the 12″ insert style seat cover (although could be used with the other designs too). Once you have chosen your seat cover colours and style, this decision should be pretty simple!
On top of their range of seat covers and door panels TMI also offer tailor-made headliner kits for your classic VW. Available in either vinyl or mohair, here are a couple of examples to get you thinking. You may wish to consider getting a coach trimmer to fit this for you, it can be trickier than it looks to fit these to a good standard. Remember measure 3 times, then again, then cut just a bit less off than you had measured for!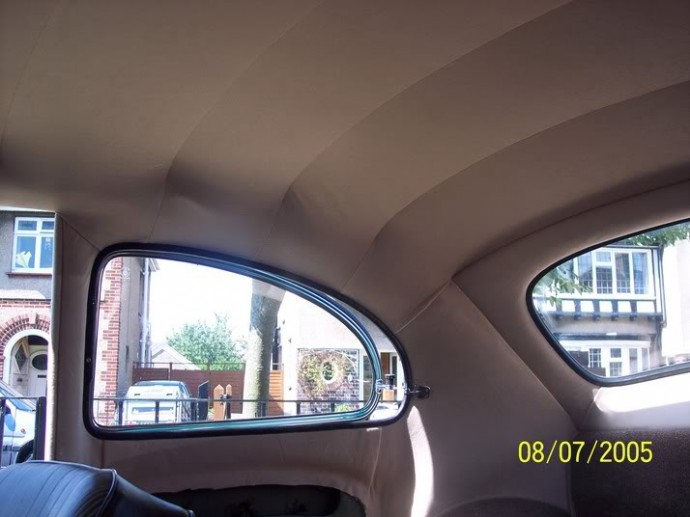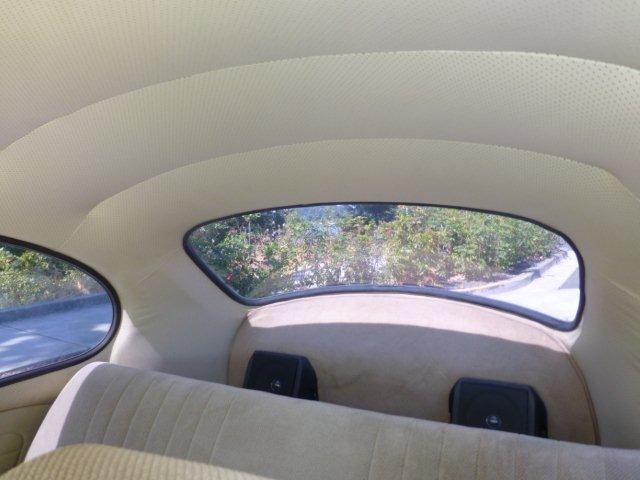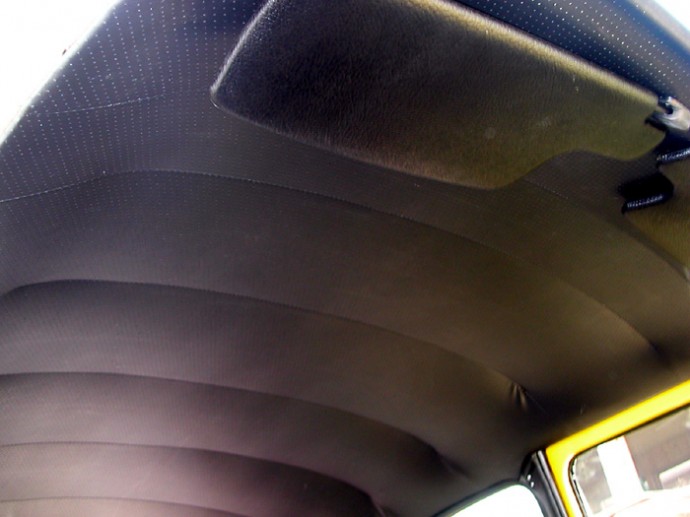 Hope that helps!
Andy
This post is also available in: Deutsch (German)Español (Spanish)