Well the fat man and his reindeer have snuck up on us again.. its 5 days till the main event. Just enough time for us to let you know when we will be in action, should you need a VW parts fix over the festive period (and not wanting to order online)…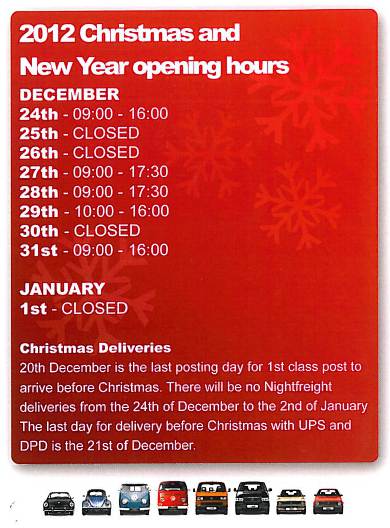 It is with this message we take a moment reflect on a wonderful 2012 and thank you all for choosing to use VW Heritage.
We hope you have now finished the projects you aimed to finish, bought the car or bus you really wanted, and didn't sell the one you wished you could keep forever!
We wish you all a very Merry Christmas and a Happy New Year from everyone here at VW Heritage!!