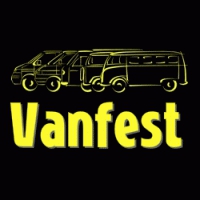 Vanfest, billed as the worlds largest VW Transporter show certainly didn't disappoint.
It seems to be covering more days each year, we were at the site on Thursday setting up parts and readying ourselves for three days of type 2ness. Secretly praying for fair weather too, which half worked, but the rain kinda comes hand in hand with this place!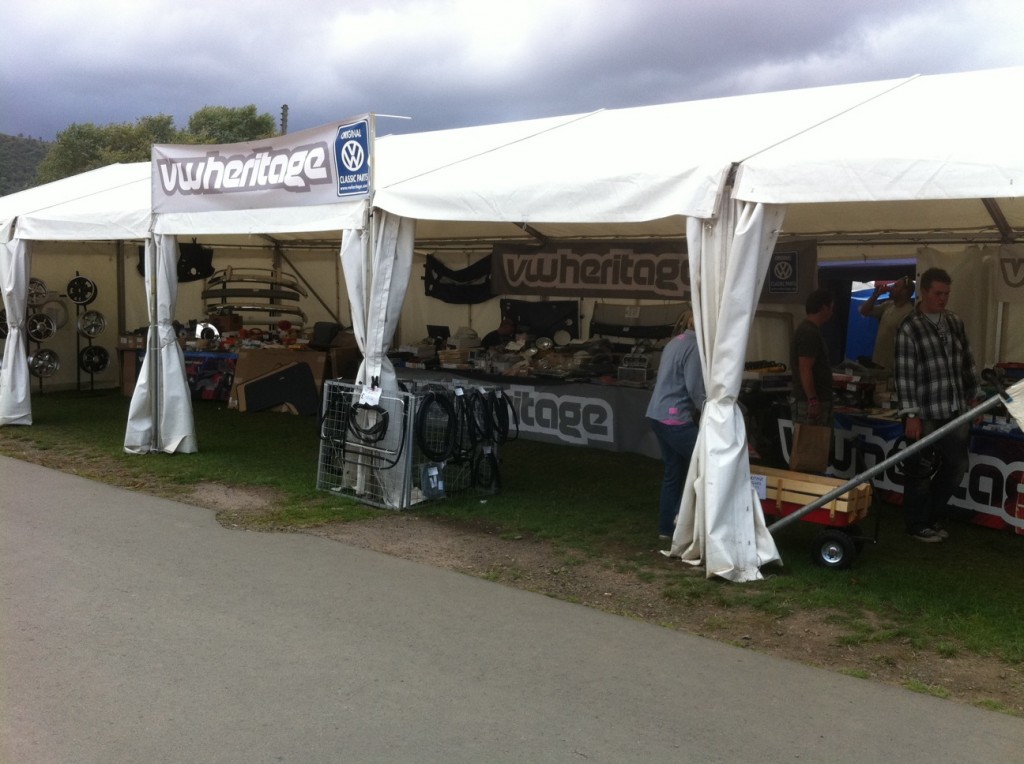 This year we tried to embrace modern technology and had great fun chatting with other campers over Twitter and Facebook – giving away a few T shirts and offering some great deals on SSP alloys for those in contact with us. If you are on Facebook or Twitter look us up @vwheritage and www.facebook.com/vwheritage and join in the "virtual" conversations at the next event.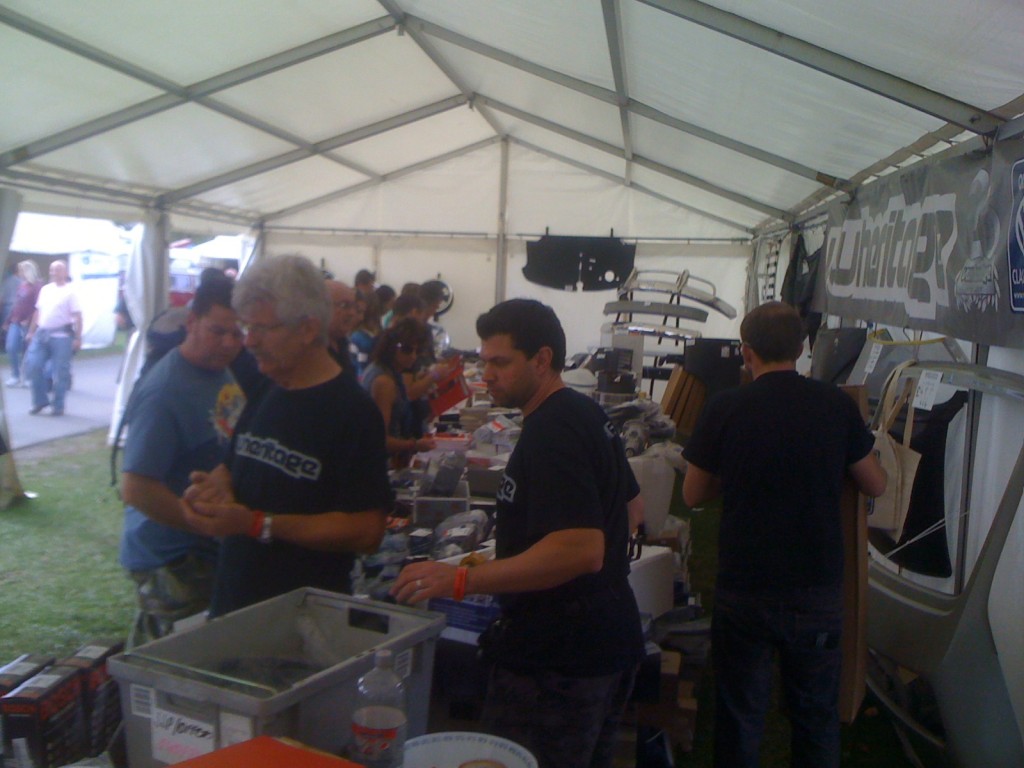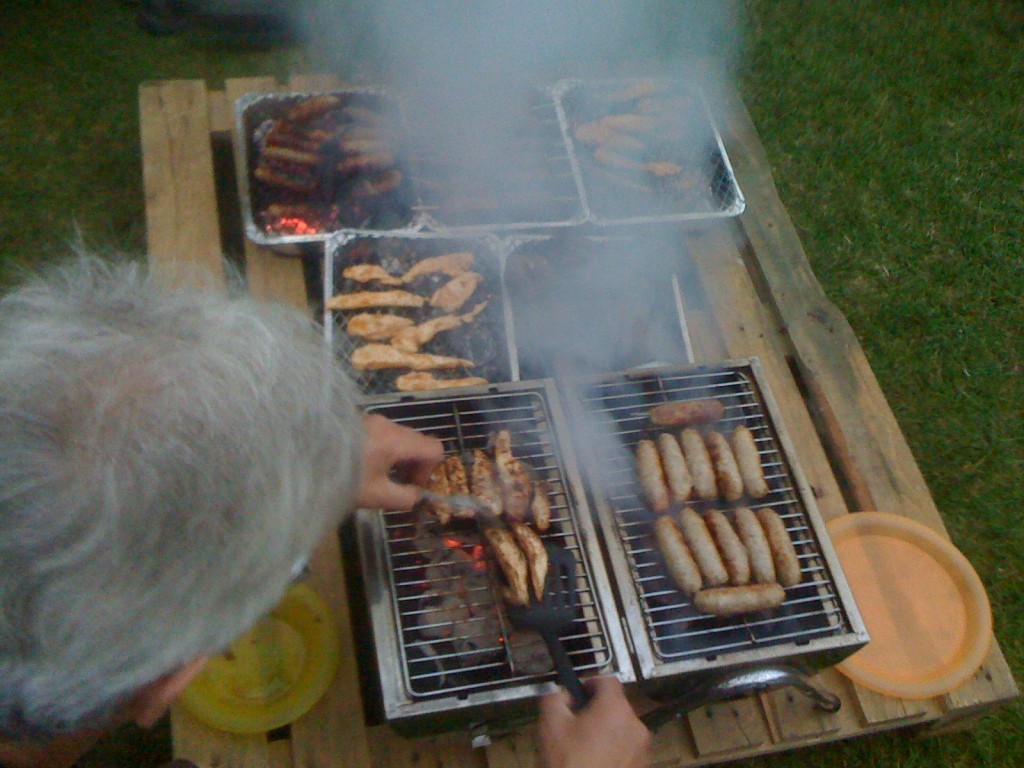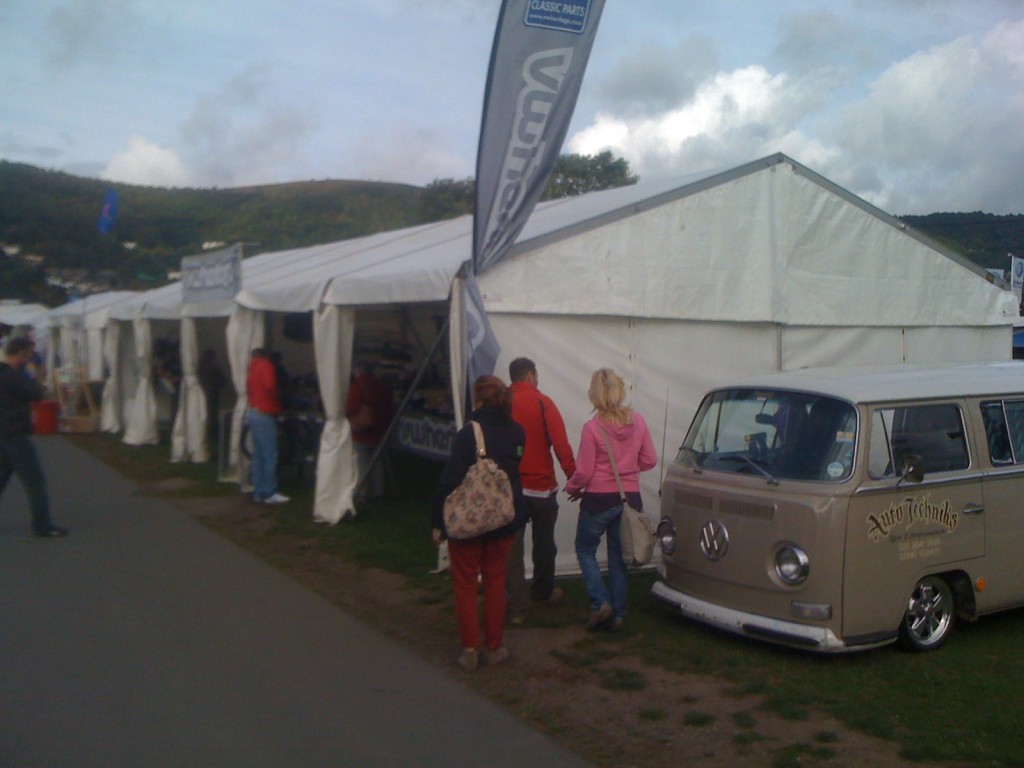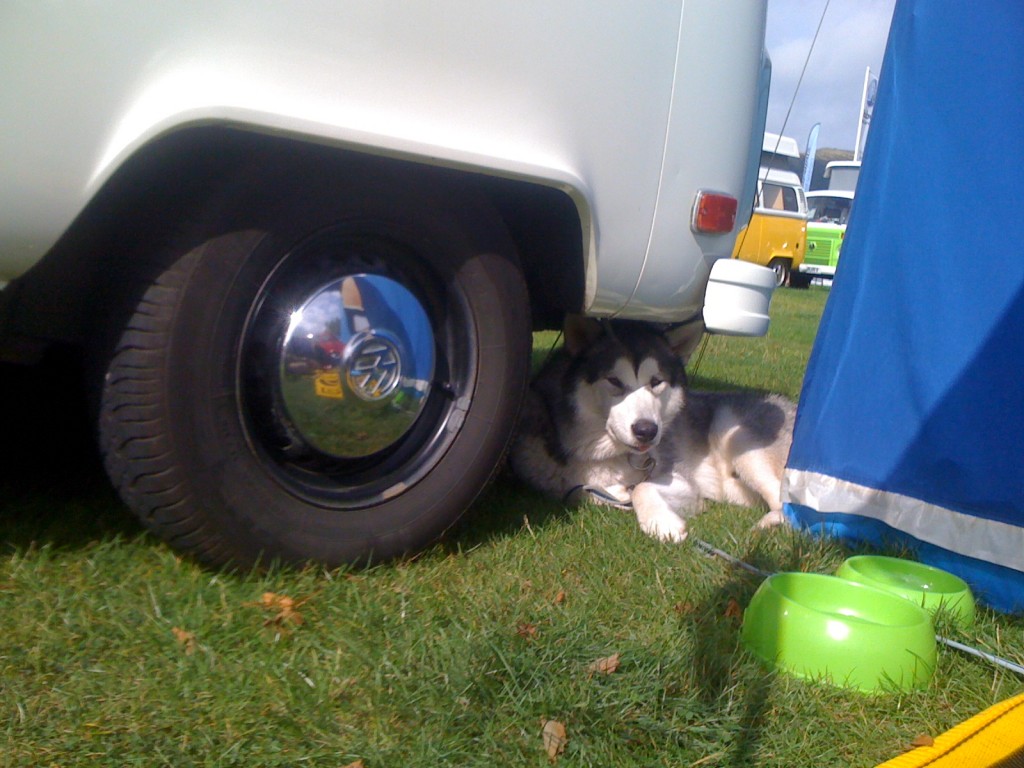 Sadly we haven't got many photos of the vans that were there, although a couple of special ones should make up for it. The first belongs to the hero of the weekend, Will. He has just imported this '72 Westy in from South Africa, having only been here a handful of days he dropped in the shop on Friday to collect the last few bits to get it ready for the road. He happened to mention he was going to Vanfest, and he agreed to the take the balloons and the helium canister we had forgotten in return for tickets to get in!
The second is a van belonging to Randy Carlson of Old Bug fame. Not familiar? He's a prolific VW collector from America and he shipped this peach over from the states just for Vanfest. The conversion is by National Coach Corporation and features aircraft type seats, not to mention the lairy 70's graphics and a padded headliner!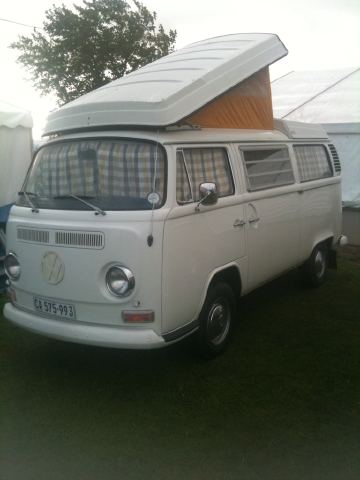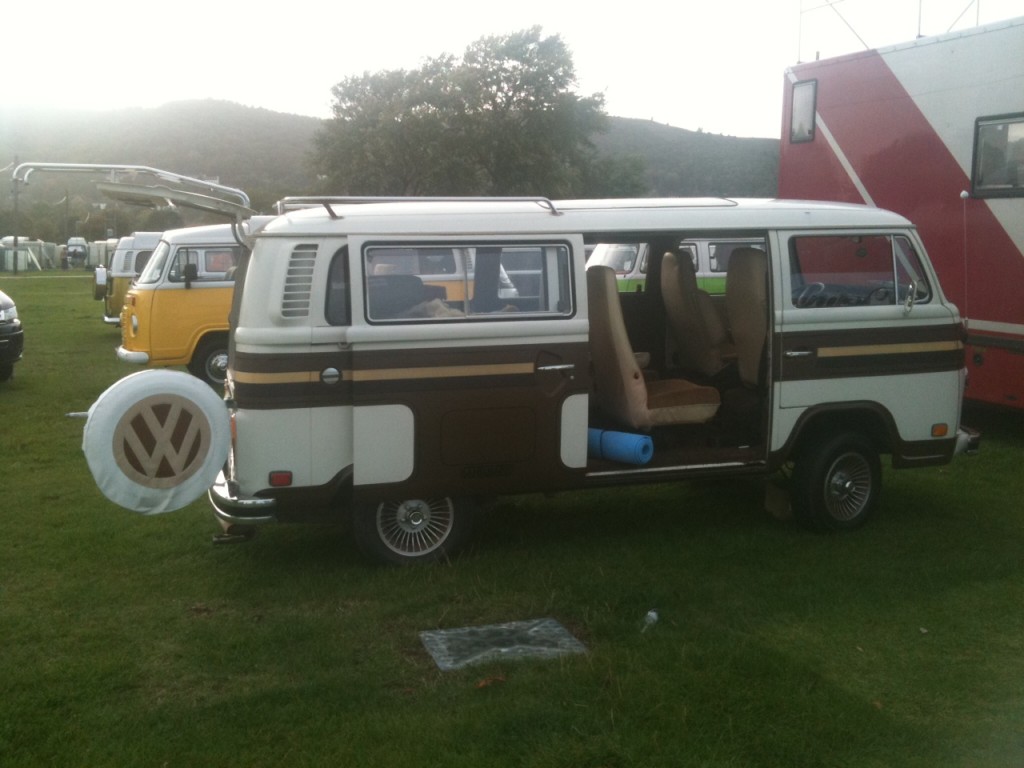 So, see you next year!
Andy