We're all used to seeing posh people carriers laden with gadgets and designed to offer the luxury and ambiance of a gentleman's club inside. Well, believe it or not, VW was there first with the aptly named Traveller Jet, a styling concept vehicle based on the humble VW Type 25.
Its origins date back to 1979, so it was right there at the beginning of the Type 25 story – meaning it would have featured VW's 2.0-litre air-cooled engine, before the switch to the Wasserboxer unit that followed in 1982.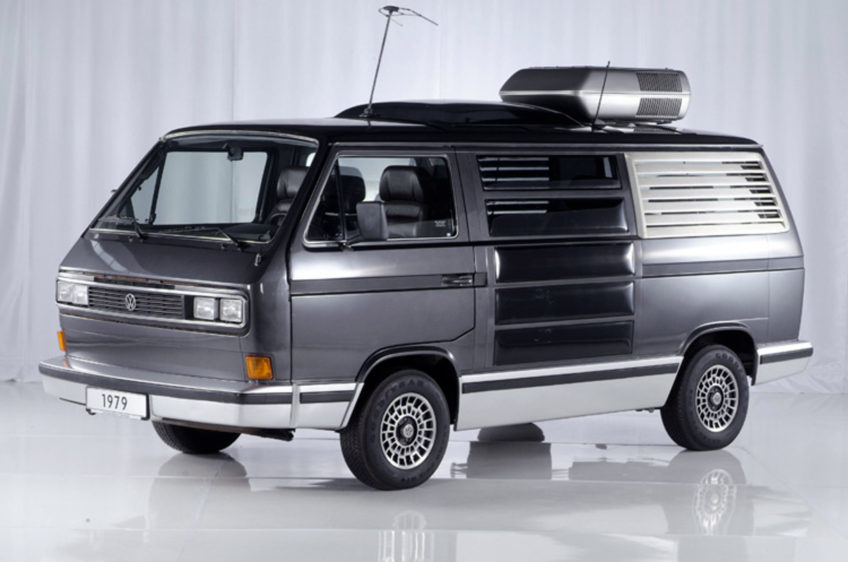 A taste of things to come
The luxury one-off was bristling with innovative features both inside and out, and effectively gave an insight into what was to come later on with the luxury Caravelle model that appeared three years later. There's some question marks too, like the early use of twin rectangular headlamps – a feature that didn't appear on the VW Type 25 until quite a few years later. But check out that Type 25 front grille – it looks too shallow and there's a gap at the top, so was it borrowed from another car in the VW range from that era? Answers on a postcard please…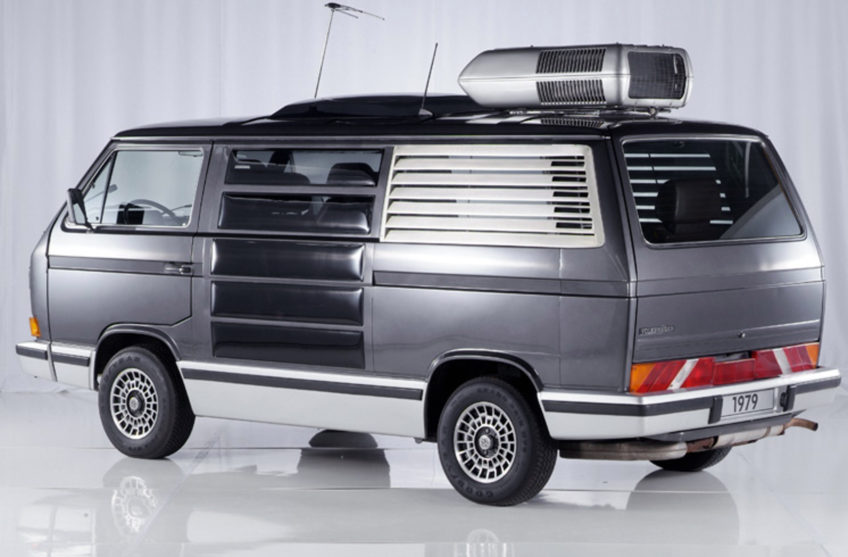 If you're wondering what that silver box is on the rear of the roof, well it's an air-conditioning unit, clearly a sign of the times, that it needed to be that big! That clumsy looking aerial above the cab is for the TV!
Light years ahead
Set into the sliding side doors each side there's wall to ceiling Perspex slats, presumably to add extra luminosity inside. We imagine they'd be great for admiring the countryside while parked up. There looks to be a rounded Perspex covered aperture in the roof, too, again to improve interior lighting and make up for the loss of light from the futuristically louvred rear side windows. The 'spider's web' design alloy wheels themselves are a real work of art – but who made them, and why didn't the design make it onto any other VW subsequently remains a mystery. The centre sections somehow hint at ATS, but we're only guessing. They're shod in Goodyear tyres, not Continentals, so perhaps that provides a clue?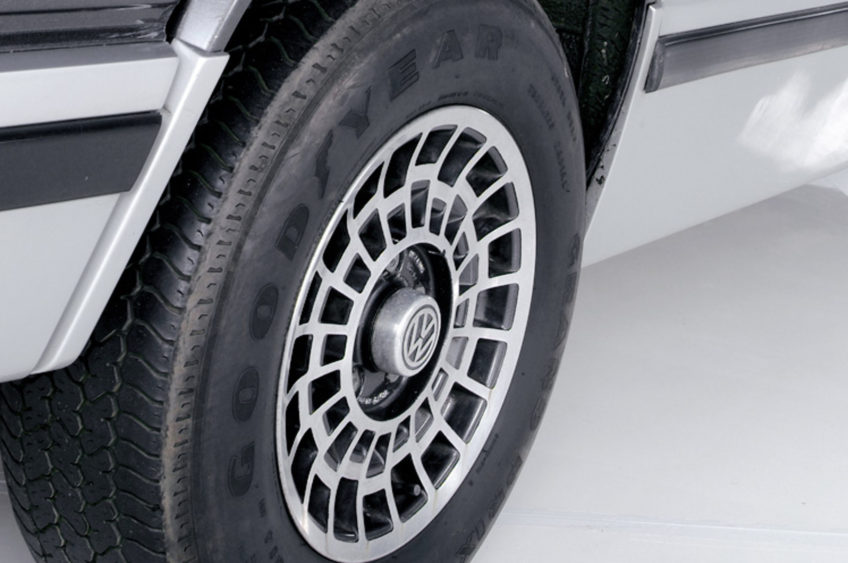 Yanks a lot
The rear lights with their raunchily angled lenses are pretty funky, too, and wildly different from the much more sombre lights on the production VW Type 25. Being so brash, perhaps this a vehicle was aimed more at the American market? And then there's the inside which takes a similarly plutocratic theme with its sumptuous individual brown leather chairs, drinks holders and what looks like a control panel possibly for the air conditioning and telly.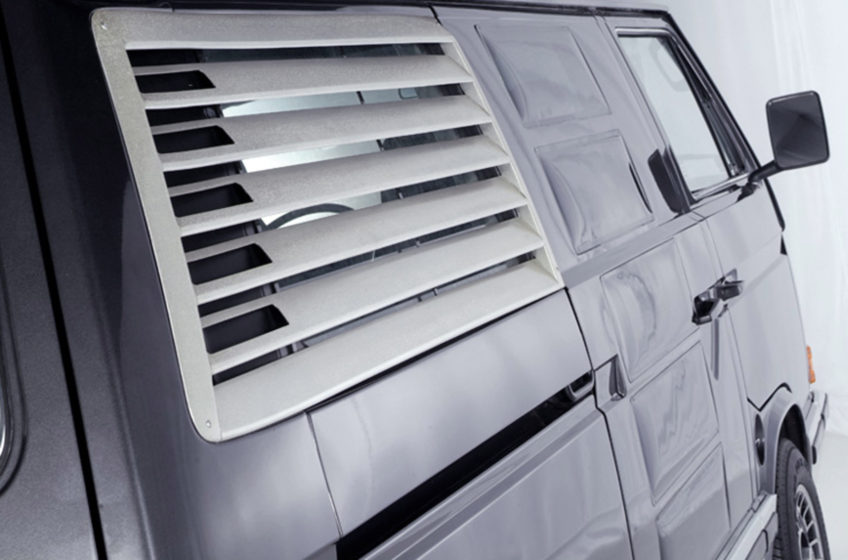 If you're as fascinated by the Traveller Jet as we are, then go and see it (in the flesh) for yourself – it's an exhibit at VW's museum in Wolfsburg.
Ian
The opinions expressed here are the personal opinions of the author and do not necessarily represent the views and opinions of VW Heritage.