Having bought my bargain to-the-moon-and-back mileage T5 well over a year ago, it was inevitable that it would need a bit of servicing TLC sooner or later…
I got hold of the nine-seater 2004 2.5-litre T5 back in January 2015 and originally blogged about the buying experience here. It didn't cost much, due in no small part to the fact that it had done almost 300,000km (187,000 miles), but despite the mileage it had been serviced on the dot, ran well and was actually very clean and original.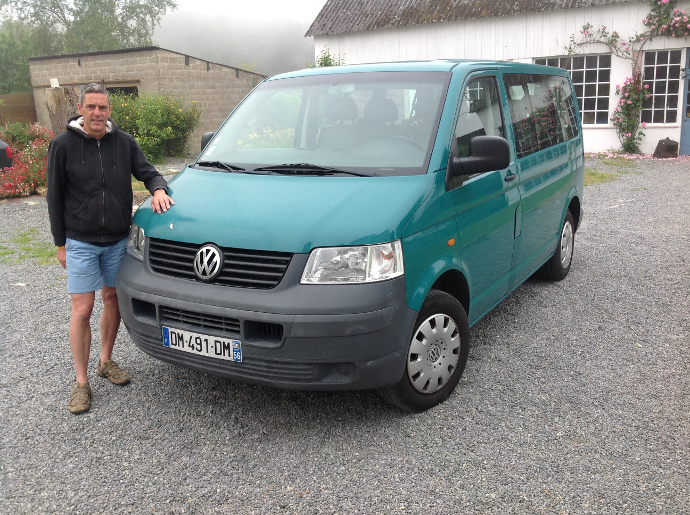 That said, a slipping clutch and a nasty rattle from the Dual Mass Flywheel (DMF) almost put the kibosh on a family holiday last year and again you can read about the whole sorry tale on the blog here. Lesson suitably learnt that 'prevention is always better than cure', I decided to act on a couple of mechanical niggles that had emerged early in 2016.
The first was a rumble from the rear nearside wheel bearing which was getting louder and louder as the miles piled on (by now the T5 had covered 330,000km) so I booked it in to my  friendly local French workshop. One that still writes receipts by hand, no less. Sadly, he didn't have a meaty enough press to get the old bearing out, so doubtful that any of the other local independents would either, I had to bite the bullet and make an appointment with my local VW agent here in France.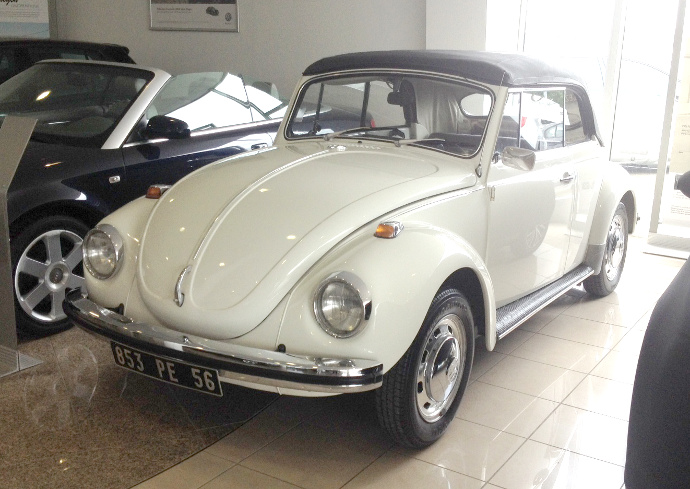 I quite like visiting this particular VW dealership. They always have some interesting cars in their yard (including a seemingly abandoned Audi 100 Coupé a while back and currently a faded Mars Red Mk1 Golf Cabriolet with an odd bodykit) and taking pride of place in the showroom is an original looking 1302 Cabriolet Beetle. Not only that, but it just so happens to be where the T5 was originally delivered 12 years ago. I was duly given a quote of €350 for parts and labour and a suitable 'rendezvous' was arranged.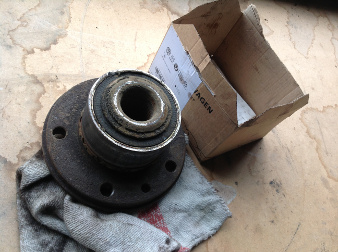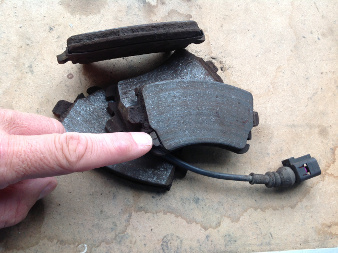 To cut a long story short, they did the work, but they also took it upon themselves to replace the rear brake pads while they were at it, despite the fact that they didn't look particularly worn and there was no wear warning light on the dash. Result? A bill for €500. At least they threw in a free car wash!
So with the annoying wheel bearing hum elimated, it was time to crack on with a few other jobs, namely an oil service and an investigation into why the air conditioning had suddenly stopped working.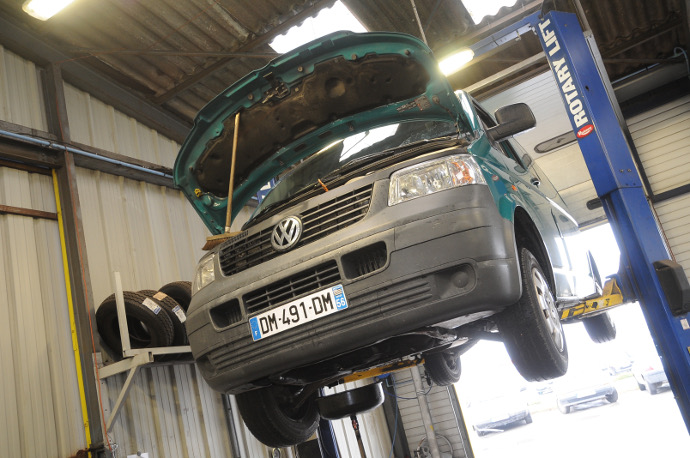 I usually carry out oil and filter changes myself, but I didn't have a ratchet bar long enough to reach the oil filter cap, the right 36mm socket, or for that matter the necessary trolley jack to give me enough room to drop the engine undertray, so I booked it into a local 'fast fit' outfit who did the work in about half an hour and charged €60.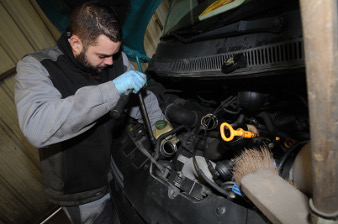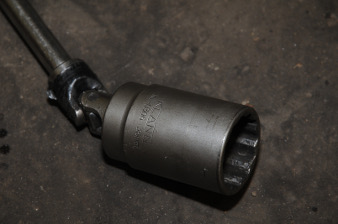 I loitered around to get some pictures and happened to notice a bit of 'mayo' on the underside of the oil filler cap, which got me worrying. However, I have since put this down to condensation as a result of too many short journeys as opposed to terminal head gasket failure.
The air conditioning service provided a somewhat less successful outcome. With their Bosch machine attached they evacuated the old refrigerant and pumped in the appropriate amount of fresh coolant. Alas, nothing. Various diagnostics and the usual Gallic shrug of the shoulders later, I was none the wiser why it was still blowing warm air not cold but suspect it's the rubber Gates coupling on the compressor which seems to be a common foible on the T5 air conditioning system.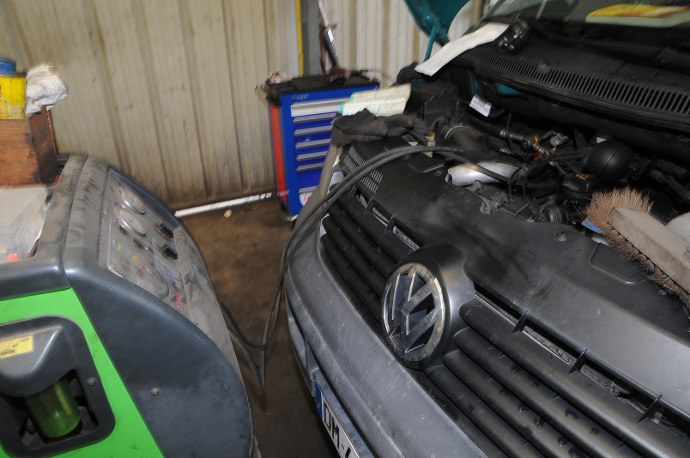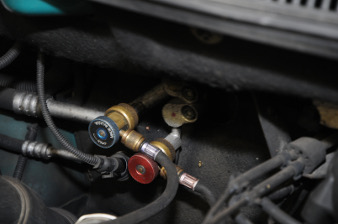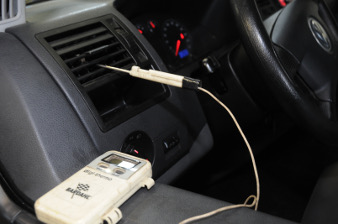 It needs replacing at around 100,000 miles, so mine is probably well overdue for a change. I'll need to save my pennies before I go back to may local VW dealership to get that done though, so I'll be praying for rain in the meantime!
Overall, I am still totally won over by the T5. It does exactly what it's meant to and swallows up all our chattles, which includes five children, bikes, cycling helmets, shoes and other kit with ease. More than anything, it feels strong – and I like that. It drinks a bit of oil, but that just means keeping an eye on the level and having some spare oil handy for top-ups. I'll need to sort the aircon at some point otherwise the kids will kill me and I would like one with more comfy seats that recline in the back – but perhaps I am just getting soft in my old age!
Ian
The opinions expressed here are the personal opinions of the author and do not necessarily represent the views and opinions of VW Heritage