With the closure of Stondon Transport Museum in Henlow, Beds, comes news of two classic Dubs that will soon go under the hammer, including a mint low mileage 1979 Derby LS…
It's every petrolhead's dream to amass their own collection of rare and unusual cars but sadly, having acquired a total of 149 classics over a period of 21 years, a fascinating and often thought provoking museum in the small Bedfordshire village of Stondon has had to close its doors for the last time.
Private collections such as this are incredibly rare today, with management blaming lack of visitors, rising business rates and the council's refusal to offer any financial funding for the closure. The cars, which span eight decades of motoring, represent the personal collection of John Saunders, who passed away in 2013. Following the museum's closure in April, all of its exhibits will be auctioned off with no reserve by Brightwells on June 10. Said his son, Chris, who took over responsibility for the collection after his father's death: "If he saw a vehicle he liked, heard of a sale or auction somewhere in the country, or even if someone with a vintage car came into the museum, Dad would take a shot at it."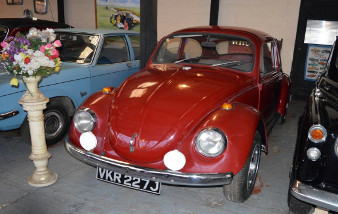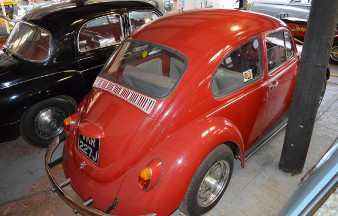 And he obviously had good taste because tantalisingly, among the Trabants, tanks, buses and rare ex-Heritage Motor Centre cars, are a couple of VWS – most notably a 1970 1200 Beetle and an absolutely mint Florida Blue 1979 Derby.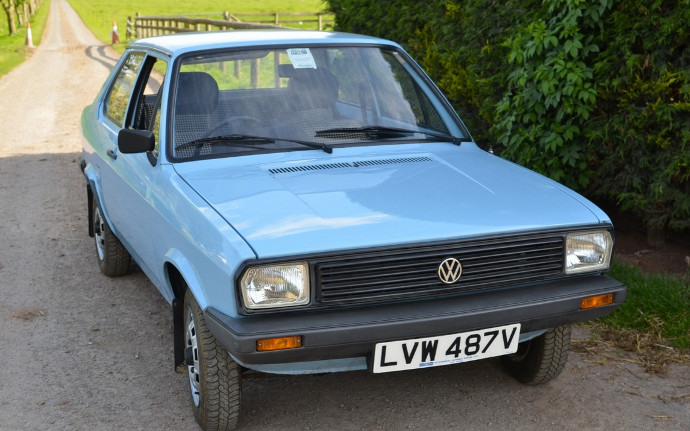 Now, I have to confess a personal interest here because an old school friend sold this particular car to the museum many years ago having spent time on the Concours circuit showing the car. So I can vouch for its condition, and the fact that he spent a king's ransom and many a weekend getting it up to top notch show standard.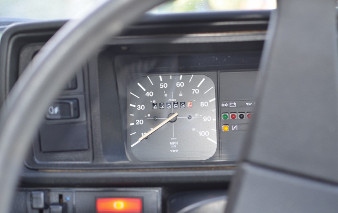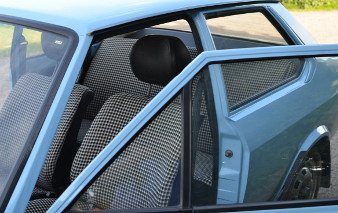 I hate to admit it but if anything he was ahead of the times. While everyone was still enthusing about air-cooled Dubs, he realised the potential in the new water pumpers. Many of the traditional shows didn't even have a water-cooled section. Hence, when he came to sell the Derby, interest was minimal and he struggled to find anyone apart from the museum who wanted it.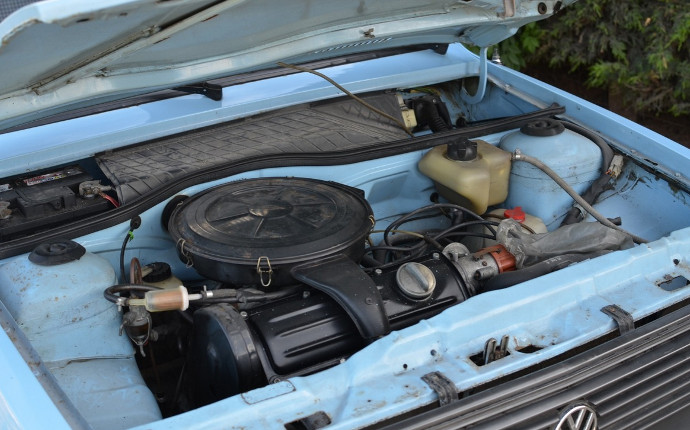 Last used on the road in 1999, it's only covered 47,400 – and despite the fact that it's not an early chrome bumper model, it's still super rare and deserves to be taken under the wing of a caring VW enthusiast. After all, while everyone's eager to preserve more sought after early Golfs, and sportier GTi VW models, it's the run of the mill water-cooled cars like this that are most in dander of dying out unnoticed if we're not careful, and instantly being lost for prosperity.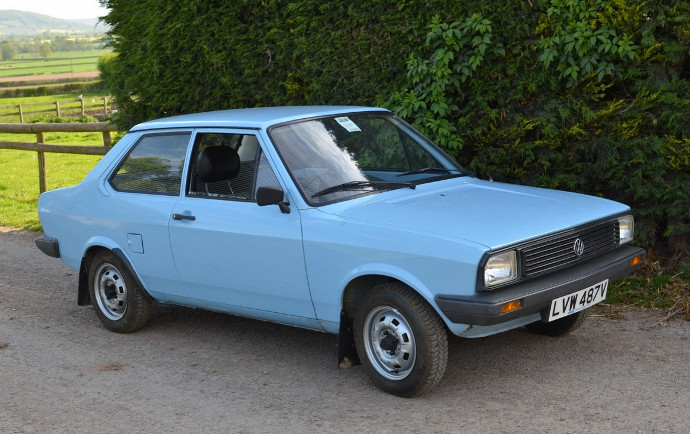 Having visited Stondon a decade or so ago, it was refreshing to see a museum where a passion for cars ruled over profit. It was a humble affair – although it has to be said, cars rarely got moved and some of the exhibits were a little neglected. From the photos, the Derby still looks to be in good nick, although undoubtedly it might need a little work in terms of recommissioning. With 'no reserve' you might just end up with a bit of a bargain – that's assuming my old school chum hasn't decided he wants it back again!
Ian
The opinions expressed here are the personal opinions of the author and do not necessarily represent the views and opinions of VW Heritage