The Mk2 Scirocco convertible must surely be one of the VW world's rarest creations. In fact, we've only seen one 'in the flesh'. Fortunately we were lucky enough to get a closer look and meet its owner in order to discover a little more about its origins…
We stumbled across the car at Stonor in 2011. It belongs to Hywel Owen and it was registered in 1990 as a 'normal' GT2. Hywel told us the first recorded keeper was a chap called Keith Garbutt, of County Durham, who had the car converted in 1992 – the registration still on the car (A11 KBG) being his original personal plate.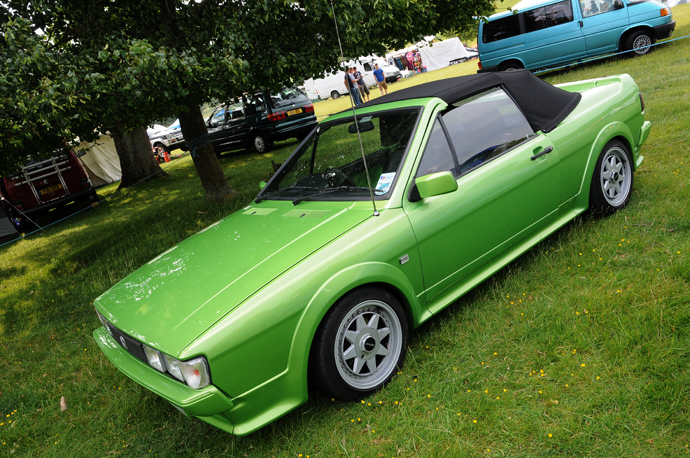 The conversion itself was the work of a German firm called Bieber, known in the early Nineties for producing car styling parts and other tuning goodies such as alloy wheels and body kits. They also did a cabrio conversion for both the Mk1 Scirocco, Mk2 Golf and – get this – a Polo, but had ceased trading by the end of the decade.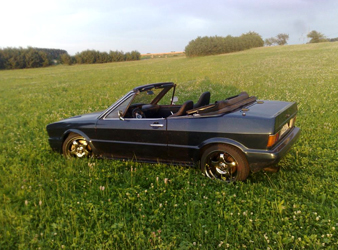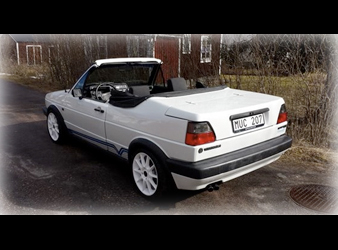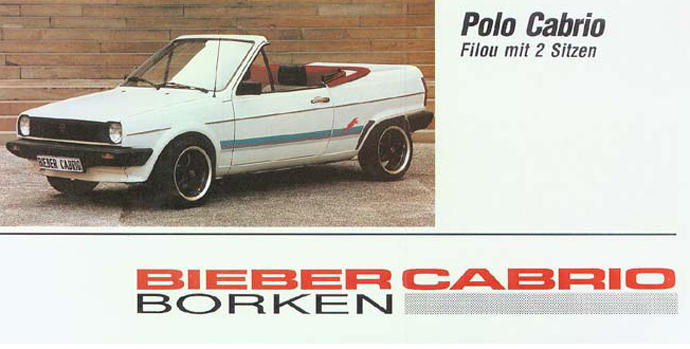 Apparently there were two options. You could take the car to their factory in Germany where they would do the conversion for you, or they could supply a kit via one of their agents – one of which being Marlin Sports Cars in Devon, which is where Hywel's car underwent its transformation.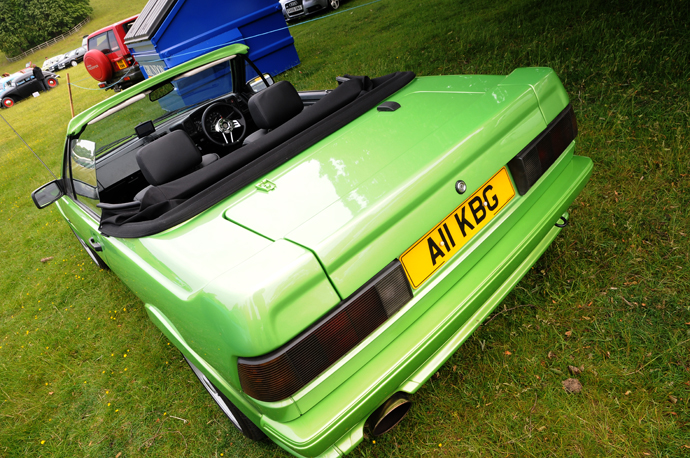 "When I bought it I inherited the paperwork for my kit which cost 5500DM in 1991 – about £2250. I am not sure precisely how much of the work Marlin did because I also found evidence of some work by a local bodyshop in county Durham. To confuse matters further, I have an article from one of the VW magazines test driving my car in 1992 when it was described as 'Marlin's demo car'. I assume it was probably just lent to them by Mr Garbutt."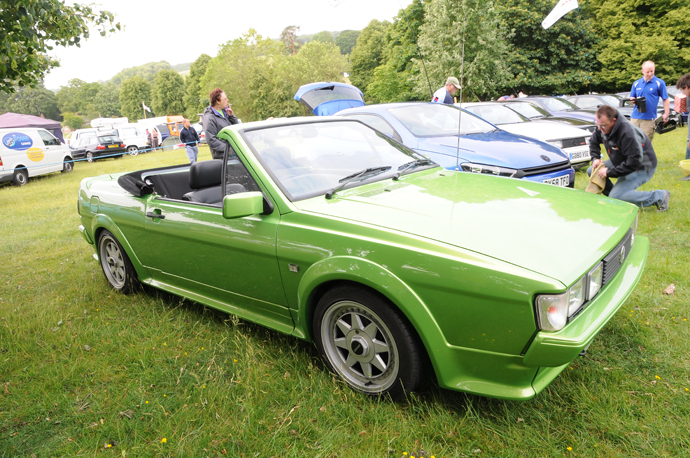 The ultra rare soft top seems to have lead a bit of a chequered life after Mr Garbutt sold it. "I think I am the eighth owner," says Hywel. "I purchased it from Mike Simcox in 2009 – he was a founder of the original Scirocco register. He bought the car from somebody in Manchester, where it had been laid up for a few years. The only positive I can say about the car when I got it was that it had an MoT!"
In fact, the car was originally black, but Hywel had it resprayed Viper Green then had to have a bespoke hood made which wasn't cheap. "I've replaced just about every mechanical component," he confirms. "Engine-wise it's standard apart from an uprated exhaust and Weber carb. Next year I plan to mildly tune the engine. I've fitted coilovers and bought the Zender Star alloys."
While looking fabulous, according to Hywel, the unique convertible has lots of design faults. "The hood in heavy rain isn't much cop as there is nowhere for it to seal around the door windows. Also, the top swage line on the doors is not replicated on the fiberglass boot section. Moreover, when the hood's down it stows on the back seats so you can't use them so I have taken them out completely."
Hywel's managed to tap up Dutch and German Scirocco enthusiasts for information about his ultra rare conversion and has even found a similar looking Mk2 convertible marketed by Hornstein, pictured below with a suitably '90s looking model. "It's very similar to the Bieber conversion but the boot lid hinges are hidden, also the hood has a rear quarter window. I saw one of them at a show in Holland last year, but have never seen one in the UK."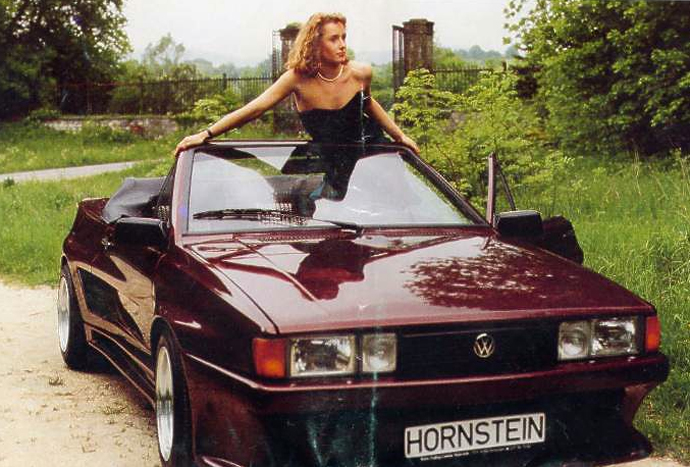 He's been told that five right-hand drive Mk2 Sciroccos were converted, but reckons his is the only one that's still roadworthy. He's seen two other Bieber convertibles in Holland and in Germany and there could be another one appearing soon if someone's brave enough to carry out the conversion. "A good Dutch friend bought a brand new Bieber kit from a garage in Rotterdam about two years ago and I think he gave less than 200 euros for it. The garage that used to do the conversions had one kit left. He plans to convert one of his Sciroccos in the near future."
Scouring the web has also uncovered a few more examples, a white Bieber conversion owned by a Czech 'Rocco enthusiast and another purple car in Florida (both below) – whether the latter's a Bieber we're not able to confirm although it looks very similar to Hywel's car.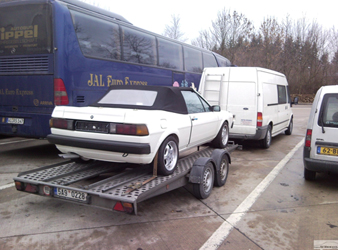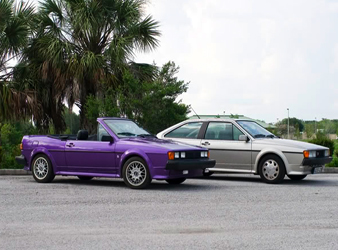 As a footnote, despite its rarity, Hywel's planning a mega tour of France with his wife this year in his Scirocco, and intends to take in the glitz at Monaco. Hood down, we presume!
Ian
The opinions expressed here are the personal opinions of the author and do not necessarily represent the views and opinions of VW Heritage