Le Jog, one of Europe's most challenging endurance rallies, celebrated its 20th anniversary this year and joining the entrants was a car from Volkswagen's Classic Collection – a 1979 four-wheel drive Type 183 Iltis, driven by Steffi Edelhoff and Sandra Wukovich. With a tad over 1500 miles ahead of them, traveling the length of the UK in just three days, the intrepid pair, along with 72 other teams, faced quite a challenge as they left Lands End on December 7th…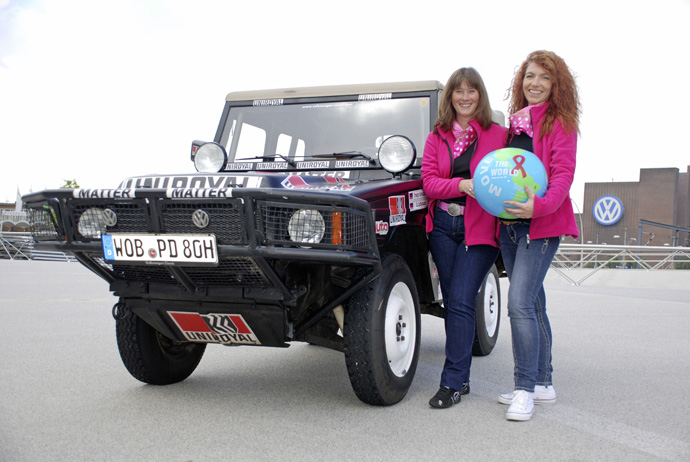 The Le Jog has been staged in the UK since 1993, the challenge being to drive from the farthest south-west corner of Cornwall to John O'Groats in just three days, taking in all manner of demanding byroads and tracks on route. Given the strict time controls as well as a totally bonkers night time stage drivers and their vehicles were tested to their limits. The route was also garnished with more than 50 special regularity tests full of navigational dodges.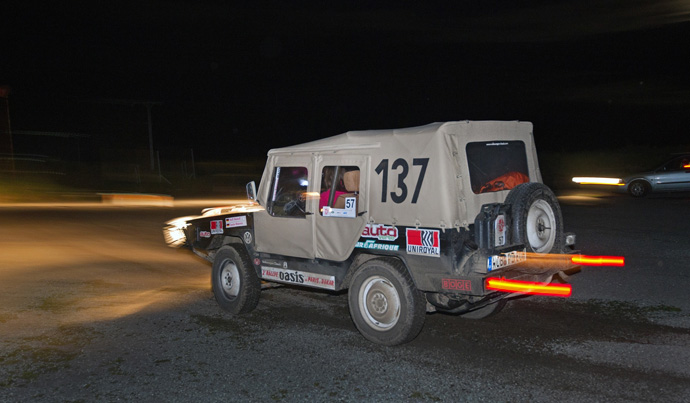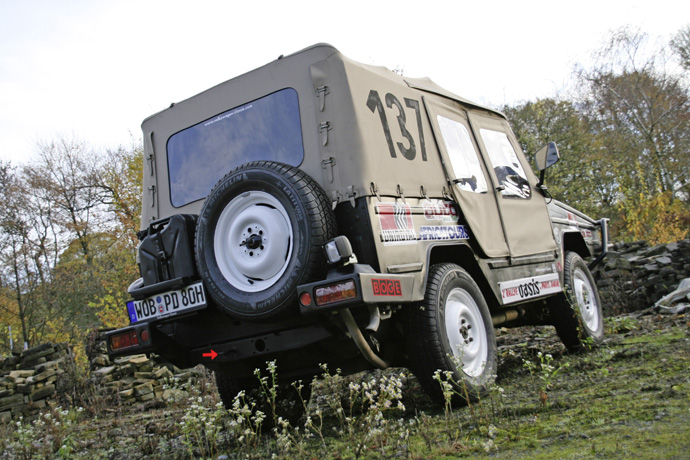 Fortunately, the rugged Iltis is accustomed to harsh conditions as a similar version to the one being used was victorious in the 1980 Paris-Dakar when it was crewed by Freddy Graf Kottulinsky and Gerhard Löffelmann. And this was to stand Steffi and Sandra in good stead for Le Jog and taking advantage of uncharacteristically dry conditions, the pair successfully made it to the finish line on December 10th in 42nd place overall and fifth in class, raising a potful of cash for their chosen charity in Germany which campaigns for the autonomy and self-reliance of girls and young women.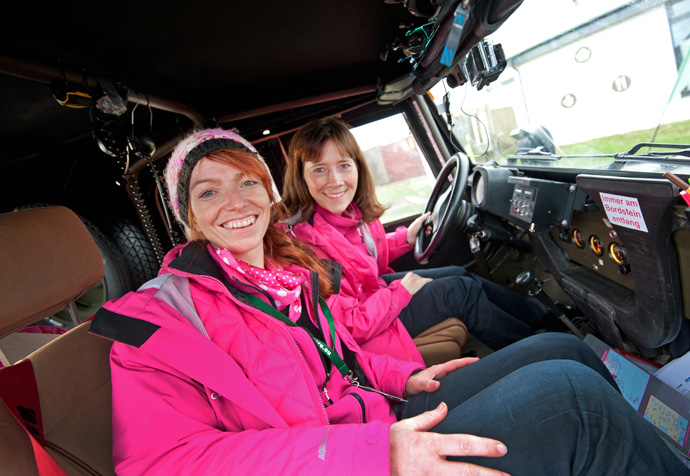 Other Dub entrants in Le Jog this year included a Mk1 piloted by William Fountain and Ian Fyfe and another Golf driven by Simon Harris and Russell Joseph who scooped a coveted gold medal in the reliability trial, a class win and an impressive sixth place overall.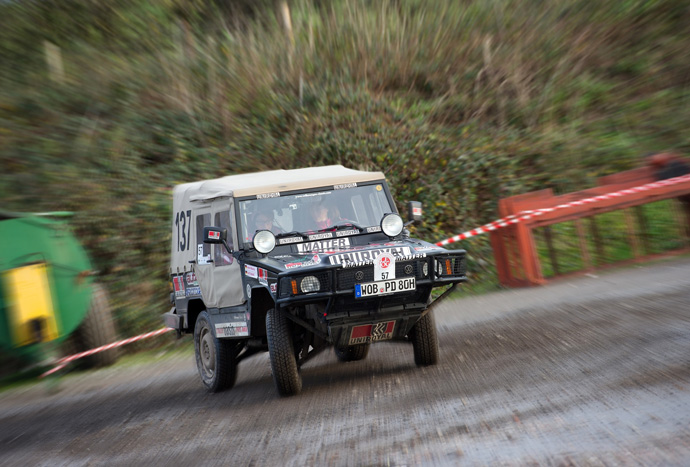 In case you didn't know, just under 10,000 Type 183s were produced by Volkswagen/Audi and some of the technology of the spartan off-roader formed the basis for the later Audi Quattro models. Unlike the production version of the Iltis, the race car features a reinforced chassis, underbody protection, a front safety guard, auxiliary lamps, roll bar, only two sports bucket seats and a bigger 90-litre fuel tank. Power is about 90bhp, but given the lack of weight it doesn't exactly hang around.
VW Heritage is the UK partner for VW Classic Parts in Germany who entered the Iltis, so well done team!
Ian