Some of you may remember us sponsoring Matthew Keeler's 1959 Beetle back in 2007. The car was set to compete in the Peking to Paris classic rally, celebrating 100 years of this event being first held. From a field of 134 vehicles that departed from the Great Wall of China, Matthew and his father John brought the Beetle home a very respectable 23rd (15th in their class).
As a tribute to this achievement, and because it is a great example of an iconic car, Scalextric have produced a faithful replica of it, to be enjoyed by car enthusiasts and slot car fans alike. As you can see from this shot, our old logo's adorn the roof and the rear 1/4 panel – and for those who have studied it closer the old Remtec Europe logo too!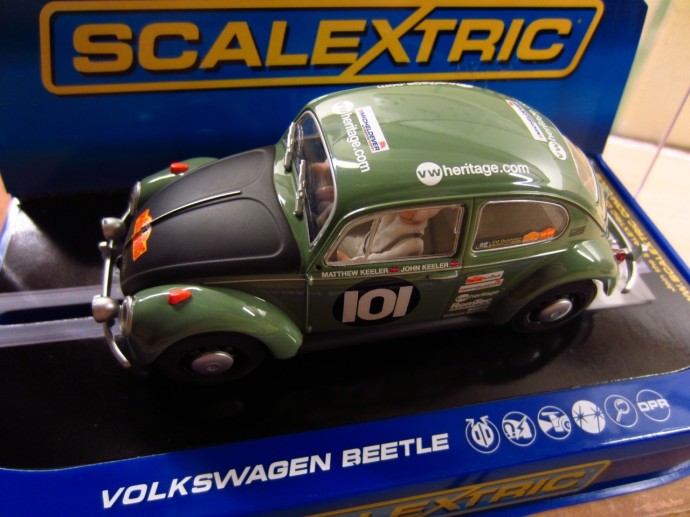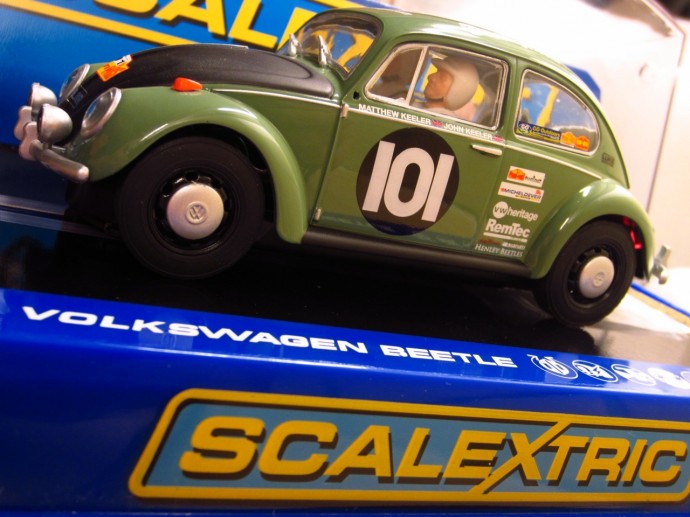 Scalextric model of Matthew Keeler's 2007 Peking to Paris rally car, a great addition to any slot car collection. Below: Matthew and his Dad, John.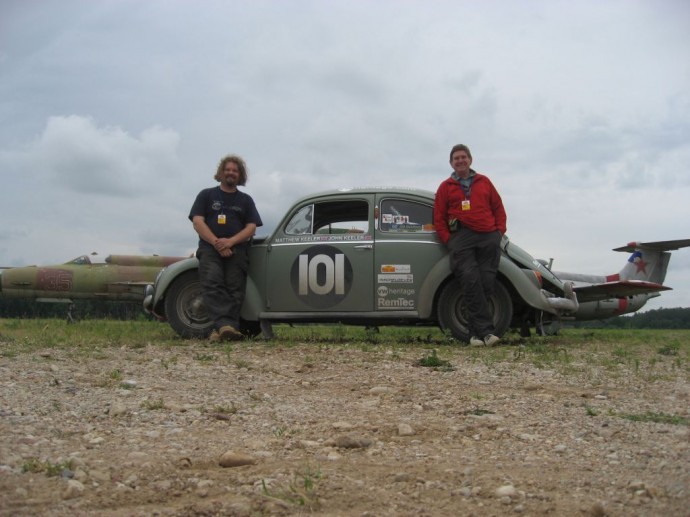 Matthew, who is an artist by trade, (check out his work here)  discovered the car in a barn in Kent; however it originally hailed from Sweden. The strip down and rebuild was tackled by Henley Beetle's to ready it for the rally ahead. Modifications included a Roll Cage, under body skid plate, strenghtening to the front axle coupled with heavy duty shock absorbers. The tyres were also upgraded for those more suited to desert and off road conditions. As it happens, Matthew's car was designed to be a homage to the Beetle's that competed in the 1964  Spa-Sofia-Liege rally, as can be seen here. So it is quite fitting that Scalextric have chosen to pay tribute to his car by releasing their model. A tribute to a tribute. Pic courtesy of rallybugs.com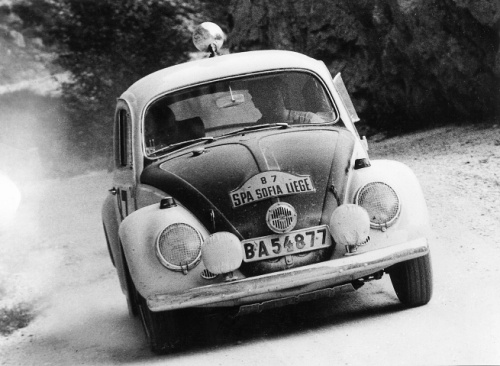 After 35 days of travelling across China, Mongolia and the Gobi desert, Siberia and Russia, Estonia, Latvia, Lithuania, Poland, Germany and France they finally arrived at the finish in Paris with 6 minutes to spare; as 1 of 105 vehicles to complete to challenge.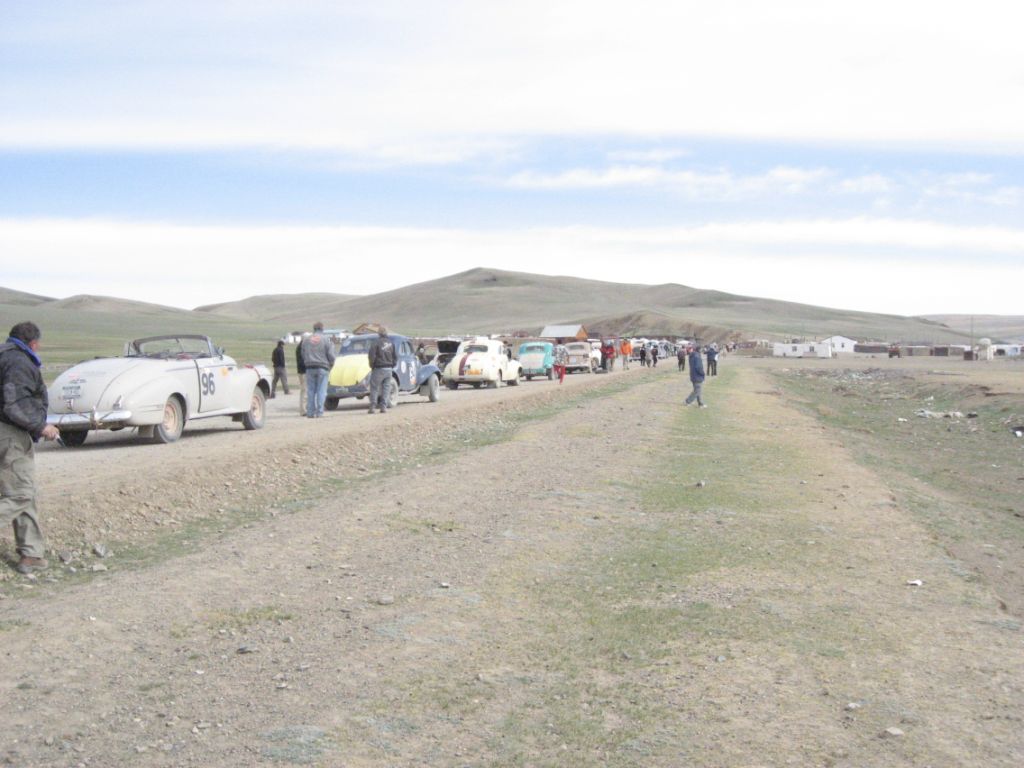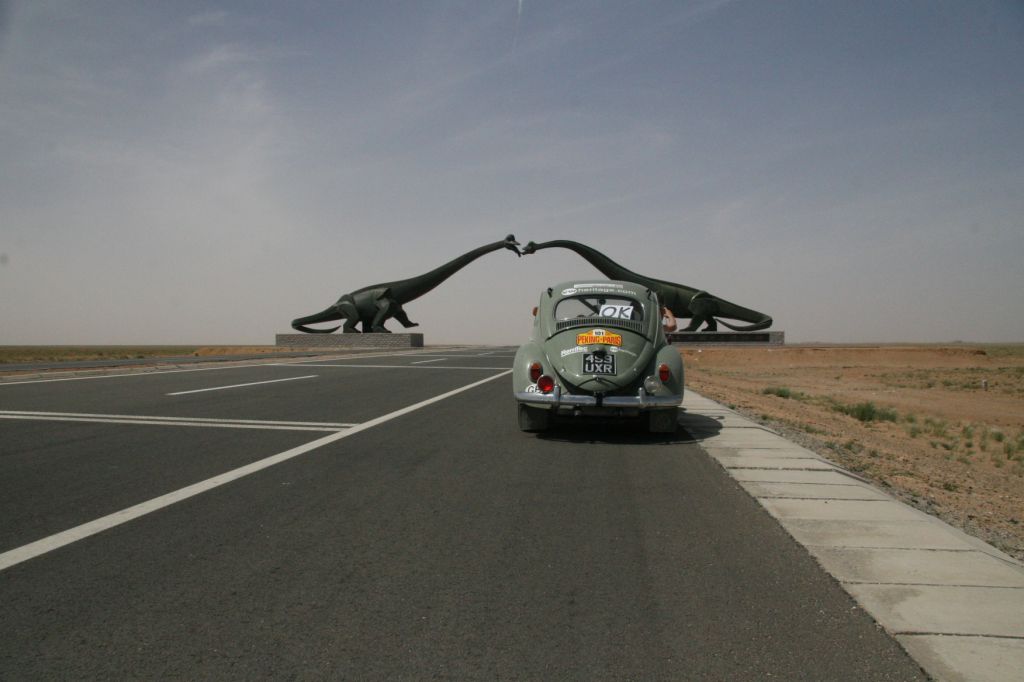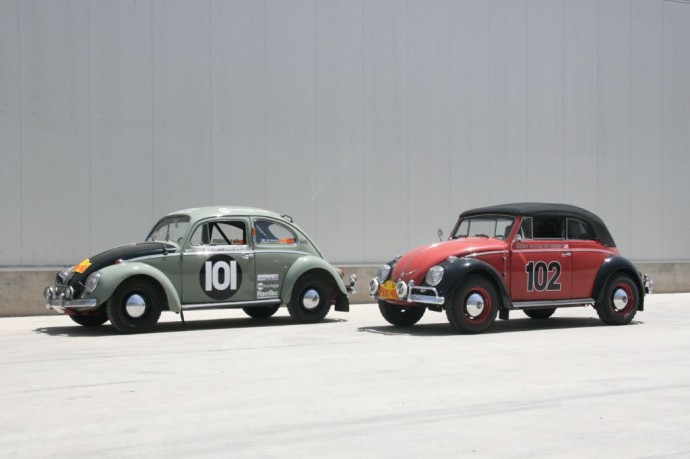 With a bit of luck we will be getting stock of these models here at VW Heritage. For those who can't wait click here!
Andy